Get Free Online
Watch Appraisal

How do I get

a watch valued?
You can have it for free here, as simple as this. I will answer within 48 hours. Take your watch, your camera, inform the brand and model of your vintage / antique or new watch and just fill this form. IMPORTANT: No appraisals for pocket watches. Only wristwatches.
Many want to know if the watch they have is valuable. The best way to obtain the answer is getting a watch appraisal by a pro. But where can you get such information and for what cost? Let me answers these questions and give you the best information about watch appraisal and why I will propose this service without any charge.
For more information about the pictures to be provided, please see at the end of this page.
By sending this form, I agree to share my information with FG Expert LW. These information will not be shared with any third party website or company.
How do you know if a watch is valuable?
A watch appraisal by an expert is the best way. In order to proceed with precise appraisals, yes, the best way is to put the watch on the table and take it to pieces. But I also understand that you need to get the information fast and nobody want to drive for miles for this, that's the best way to postpone the action or even give up. If you want to know if your watch is valuable and worth, you can get the information fast. You just have to provide some specific original pictures in the website. Just fill the Watch Appraisal form and you will obtain your info within 48H. Of course the appraisal is not 100% precise as the movement condition needs to be checked, but you will have a rather precise idea of how much worth and valuable your watch is.
How much does it cost to get a watch appraised?
A watch appraisal, depending on the time piece, can be very expensive or, in the case of a buy/sell appraiser, it can be tricky, the intention being to purchase the watch at the lowest cost.
My appraisals are not charged, it won't cost you anything. Yes I can ask if one is interested in selling the original watch I am valuating but not only the appraisal is free and based on the condition of the watch (as I can observe on the pictures) but also based on the actual market price.
What old watches are worth money?
It can go from less than 100US$ up to thousands, as already seen in the auction houses sales for some Rolex special timepiece, Panerai, Omega, Patek Philippe and other Swiss brands. But not only these watches are valuable, American watches like Wittnauer or Eglin can raise up to 2000-5000 US$… Just ask an appraisal of your watch and see for yourself…
Maybe you have a treasure on the wrist
I personally know people who had old Rolex, Oyster perpetual, GMT Master, Datejust Day Date, Yacht Master or Submariner who thought there watch would not reach a consequent amount and had a real surprised when they discovered the value of their original timekeeper… 
The most valuable brand nowadays is of course Rolex, Oyster Perpetual, GMT Master, Datejust, Day Date, Yacht master, Submariner or Patek Philippe and Audemars Piguet… but not only Rolex or Patek are valuable watches, Omega, Seamaster and Speedmaster, Panerai, IWC chronograph and even Seiko can be really valuable.  I had once a person asking for a Seiko brand valuation. Such Seiko was not in a real good shape but I know this Seiko was rare. One time I asked the person to go to Seiko and ask for restoration. They offered him a good service (or item repair) and this old watch became a US$7,000 vintage Seiko. That's just one example of what can happen with vintage / antique watches. When you see the price of a Seiko, you won't think you could reach such an price but Seiko has a rich history and some can be on top of the vintage and antique market. Any watch can give more than just time…
If the watch is original, and "original" pocket or wristwatch is key, gold or steel, it can have important value. Sometimes one could think "well I can use the gold and sell it like this. Before that, you need to check the value of your timepiece before doing a mistake, the market can sometimes be a real surprise, such as the price. After all, rare jewelry, luxury goods are always in demand and services provided by the brands can help make the old product "back in the days" with consequent value. Never underestimate your jewelry and luxury goods, even when very old.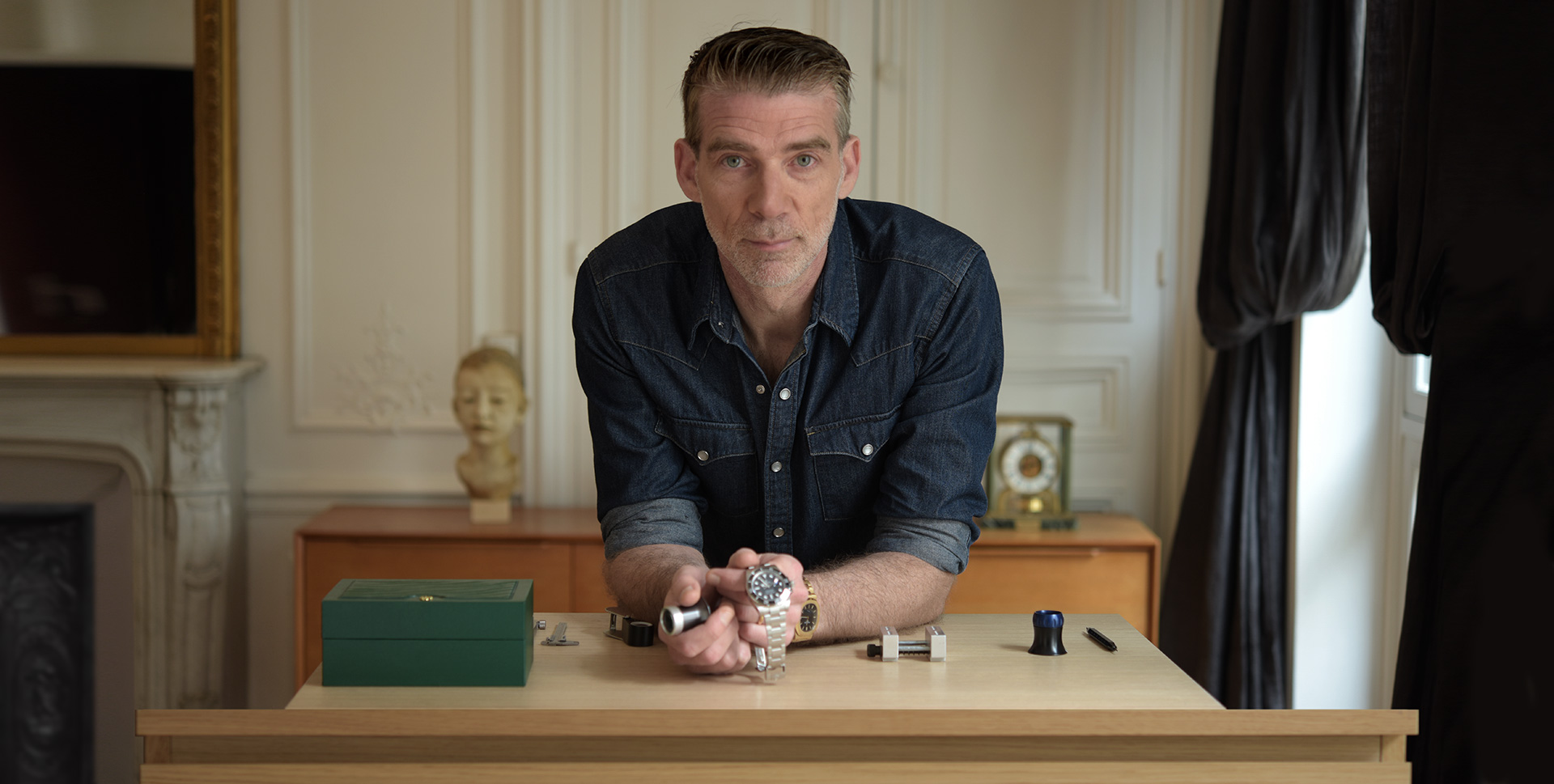 Watches can be appraised but can also be done with good pics and information.
The most difficult timepieces to evaluate are antique pocket watches. The condition of the item, the evaluation of repair cost, the case make the appraisals rather difficult. But with good pictures it can also be done. Some are worth a good price even more when you have chronograph function or calendar.
Gold watches or steel?
Some gold watches are less expensive than steel watches, it depends of the model and sometimes selling a correctly appraised steel watch can bring more money than a gold one. The material of a vintage or new timepiece is not the most important factor. Rarity is the most important. Some Breitling per example are not very expensive whereas military Breitling can be very sought after by buyers.
Is insurance important?
Yes, one an appraisal determined your watch is valuable, it is better to ask your insurance for personalized services even for pocket watches.
Samples of pictures enabling accurate appraisal: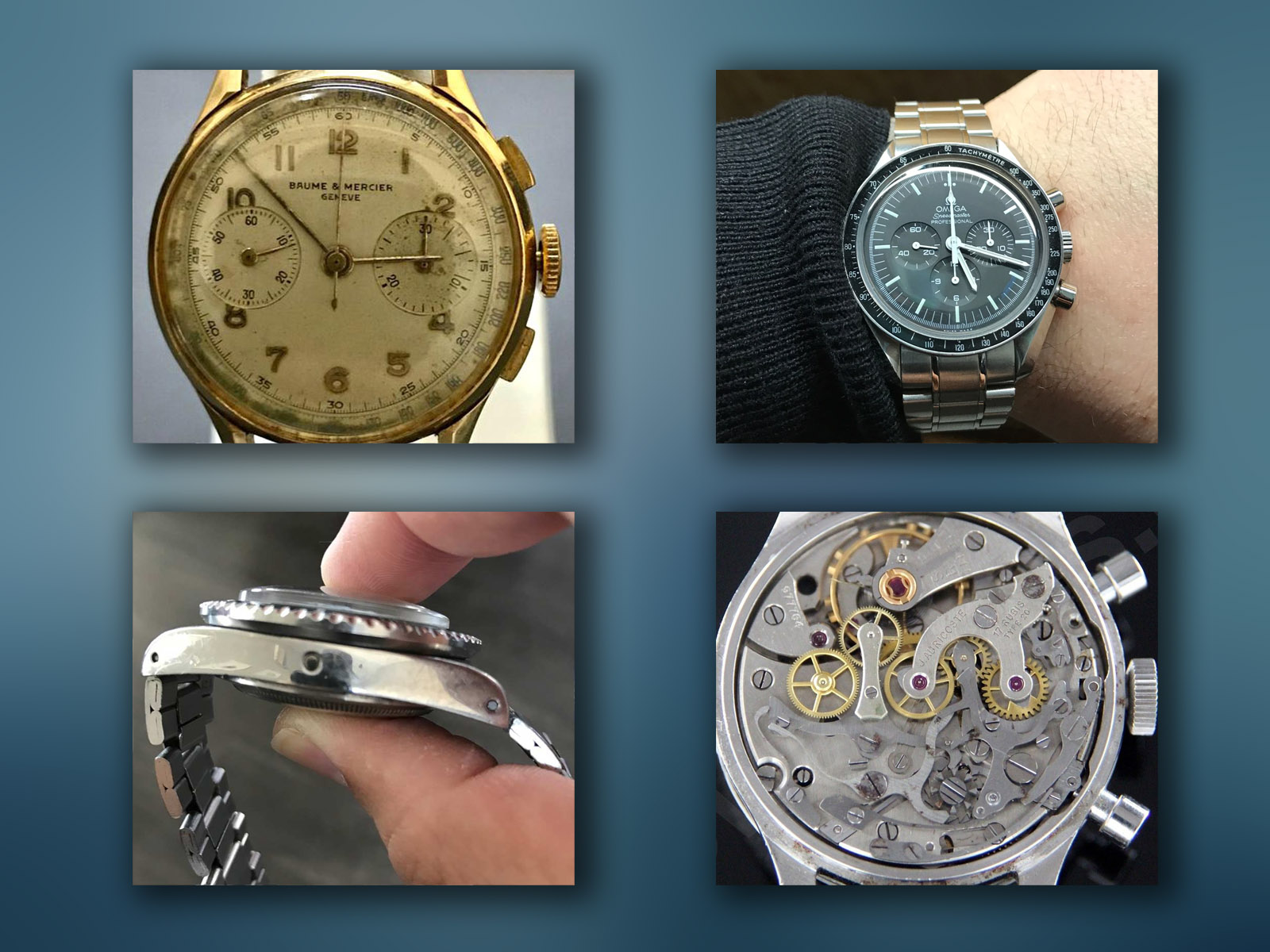 Some of the most buyers sought-after items

Rolex GMT Master
Rolex Datejust perpetual
Rolex Oyster Perpetual
Rolex Daytona
Rolex Day Date
Rolex Yacht Master
Rolex Submariner
Rolex Explorer
Omega Seamaster 200
Omega Seamaster 300
Omega Speedmaster pre-moon
Omega Speedmaster Moon
Breitling Navitimer
Breitling Premier
Breitling Chronograph
Grand Seiko power reserve
Grand Seiko Heritage
Grand Seiko Masterpiece
Grand Seiko Date
Grand Seiko Sport
Grand Seiko chronograph
Grand Seiko Gold
Panerai (military)
Panerai (radium period)
IWC (military)
Cartier (Jewelry)
Chopard (Jewelry)
Tiffany (Jewelry)