Watches: An Identification Manual for Contemporary and Collector's Pieces
The Ultimate Watch Identification Book
300 pages fully illustrated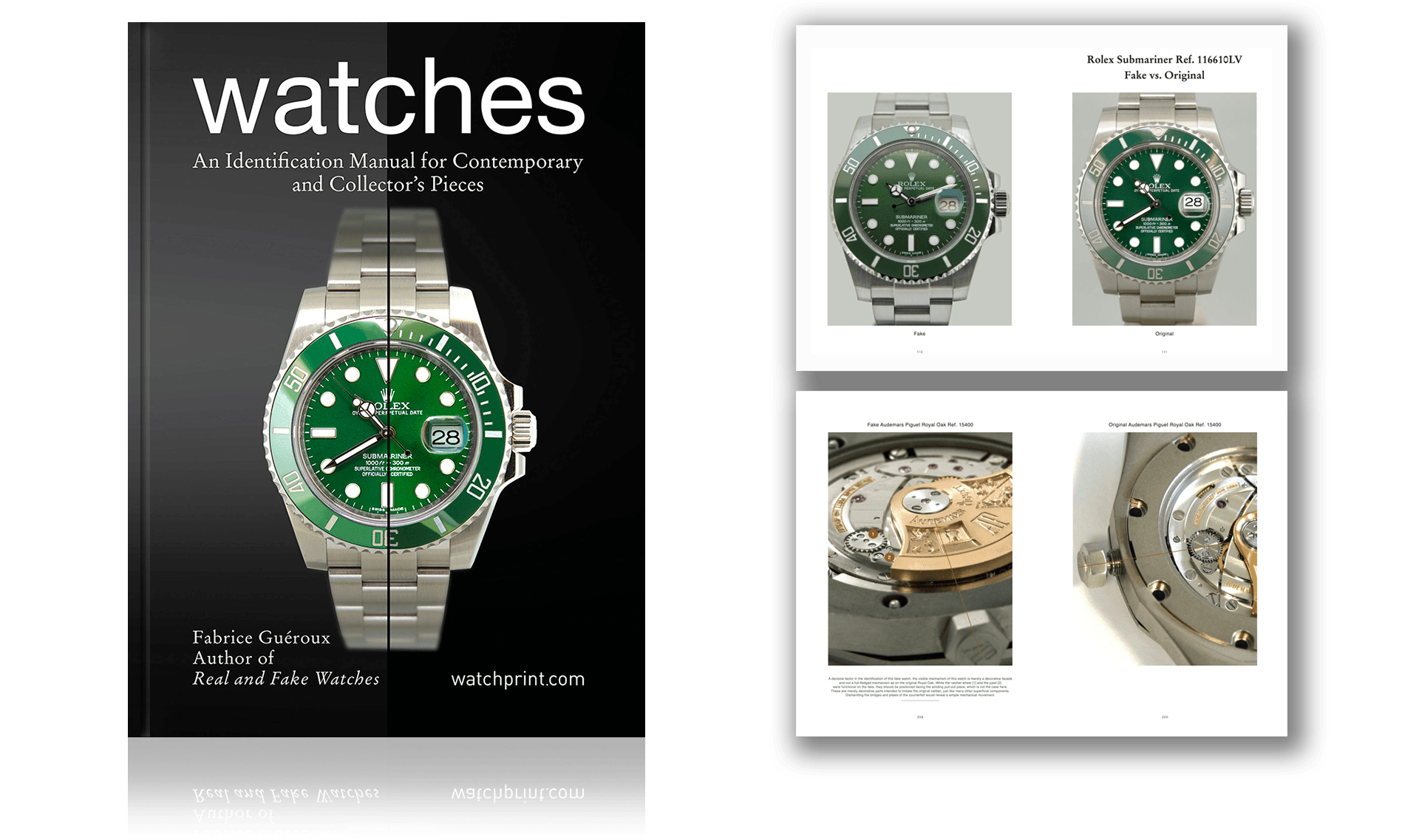 Dimensions: 8.30(w) x 11.30(h) x 1.00(d)
Best quality genuine and fake watch pics.
Get the Watch Expert identification skills .
• How to use this book
• Introduction
• Understanding the counterfeiting industry
• Previously owned watches and vintage fakes
• How to detect a fake
• The "genuine fake" watches
• The market for fake vintage parts
IDENTIFICATION OF A "HIGH QUALITY" FAKE
• Rolex Submariner Ref. 116610LV
• Audemars Piguet Royal Oak Ref. 15400
• IWC Portuguese Automatic 7days
• How to protect yourself from horological counterfeiting
This Book is for you if...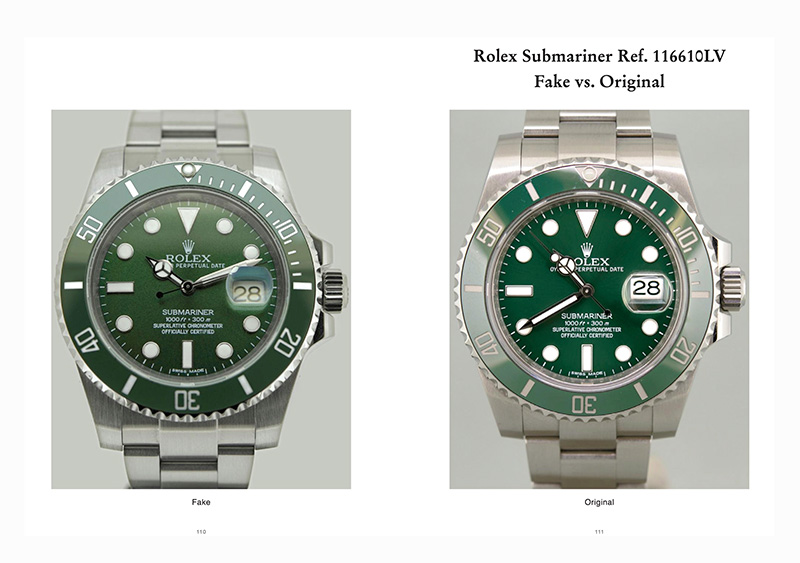 You want to make the difference between Fake and Genuine Watches
You think you need to be an expert? That was true until release of this book. The identification skills are for everyone, and should be for everyone.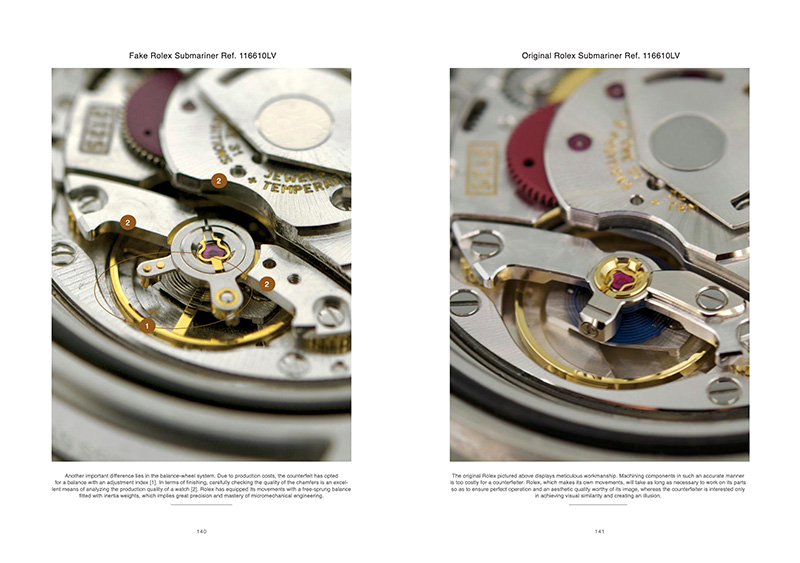 You want to have the vital knowledge about counterfeit industry
In order to be able to identify watches correctly, you need to know their secrets, each of them nw available in this manual.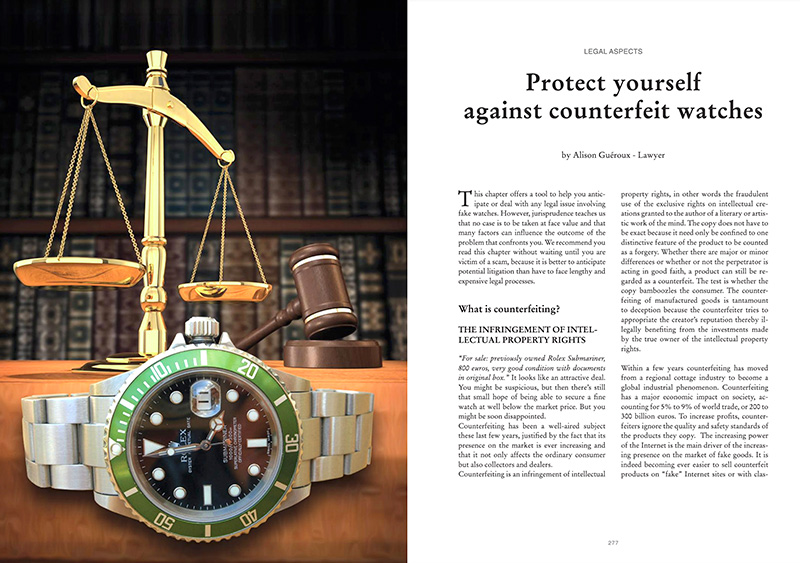 You want to know all about the issues related to a counterfeiter rip-off
Protect yourself against Internet and second-hand market potential rip-off. This market became one of the most risky since more than two years.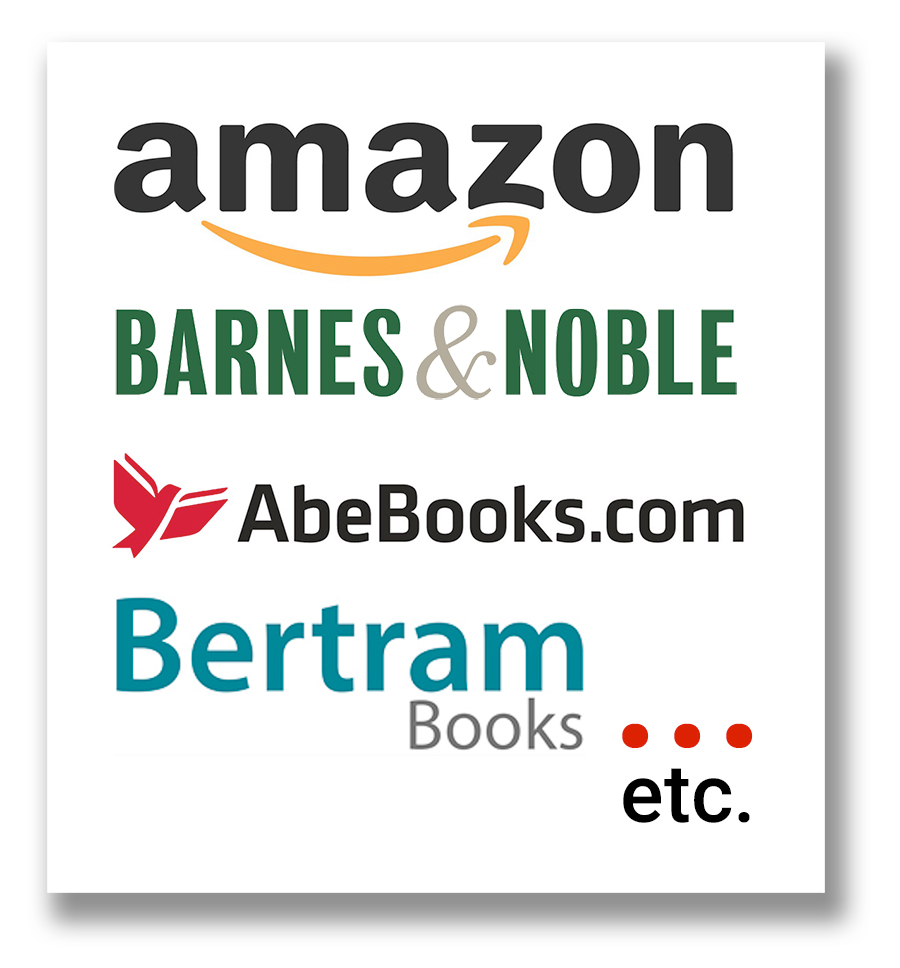 In the most popular bookstores!
My books are available in the most popular Bookstores worldwide where you can probably find better rates and conditions. The most important for you… getting the books and learn the full Know-How!
But here you can get a dedicated sample signed by the author...
When you order directly to this website, your book will be dedicated and signed by the author before shipping… a worth premium service.
Watch identification Skills
Buying a previously owned watch can be a risky purchase. Fake watches are legion on the internet and unscrupulous vendors are increasingly using this market place to sell their fraudulent products. Few second-hand watch websites call upon true experts and purchases are increasingly made at the buyer's risk. How to tell a true watch from a fake? That is exactly what you will discover in this volume covering the main luxury watch brands, and above all providing specific documentation on the counterfeit market – which is constantly evolving and perpetually on the lookout for the perfect fake watch.
When you do not know exactly what is an original and what is a counterfeit, as far as quality is concerned, you will never be able to identify a fake watch. All this knowledge is in the Masterclass and can be applied by anyone who reads that book.