How much Is A Rolex?
The Rolex Price Guide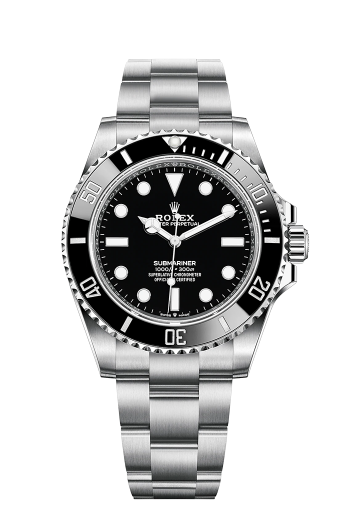 Rolex Submariner
124060 LN
Cost: $7,900
Material: Stainless Steel – black Ceramic Bezel
Size: 41mm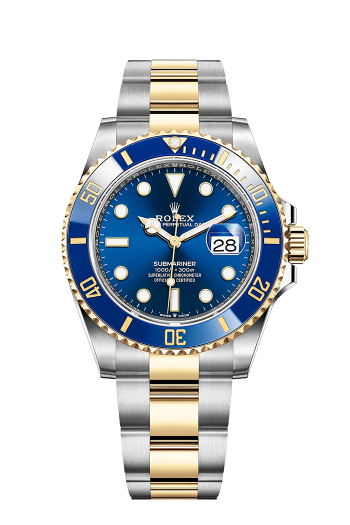 Rolex Submariner
reference 126613 LB
$14,100
Material: Stainless Steel/Gold – Blue Ceramic Bezel
Watch Size: 41mm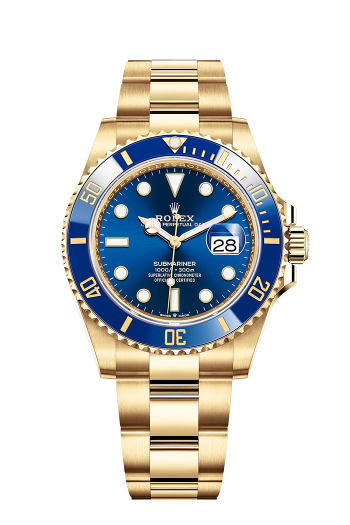 Rolex Submariner
reference 126618 LB
Cost: $35,750
Material: Yellow Gold – Blue Ceramic Bezel
Watch Size: 41mm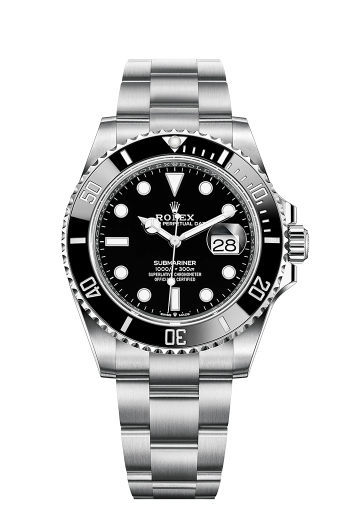 Rolex Submariner
Oyster Bracelet 126610 LN
$8,950
Material: Stainless Steel – Black Ceramic Bezel
Watch Size: 41mm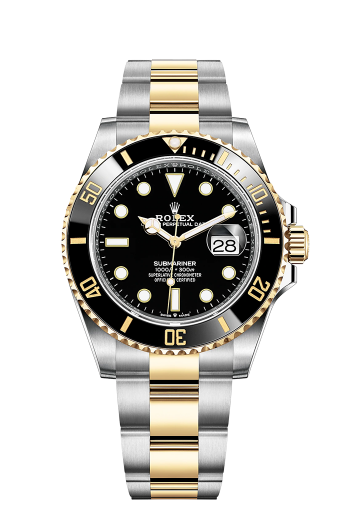 Rolex Submariner
Oyster Bracelet 126613 LN
Cost: $14,100
Material: Stainless Steel/Gold – Black Ceramic Bezel
Watch Size: 41mm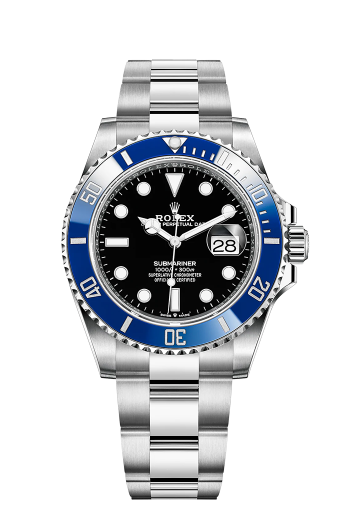 Rolex Submariner
Oyster Bracelet 126619 LB
$38,350
Material: White Gold – Blue Ceramic Bezel
Watch Size: 41mm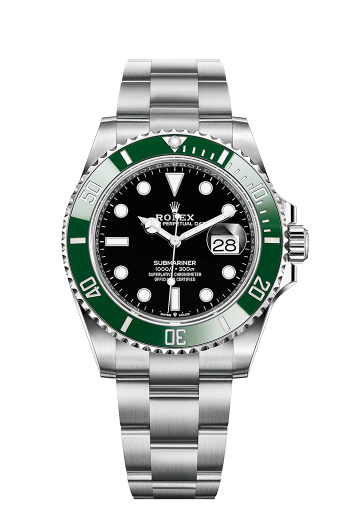 Rolex Submariner
Oster Bracelet 126610 LV
Cost: $9,350
Material: Stainless Steel – Black Ceramic Bezel
Watch Size: 41mm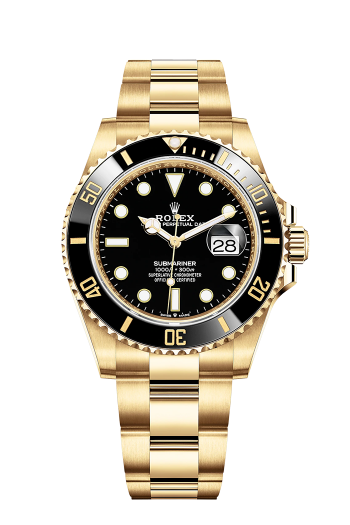 Rolex Submariner
Oyster Bracelet 126618 LN
$35,750
Material: Yellow Gold – Black Ceramic Bezel
Watch Size: 41mm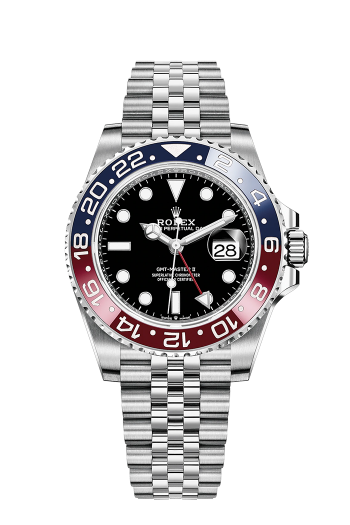 Rolex GMT-Master
reference 126710 BLRO
$9,700
Material: Stainless Steel
Size: 40mm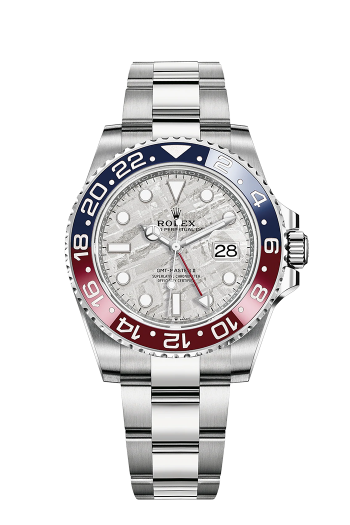 Rolex GMT-Master


reference 126719 BLRO
$39,900
Material: White Gold – Meteorite dial
Size: 40mm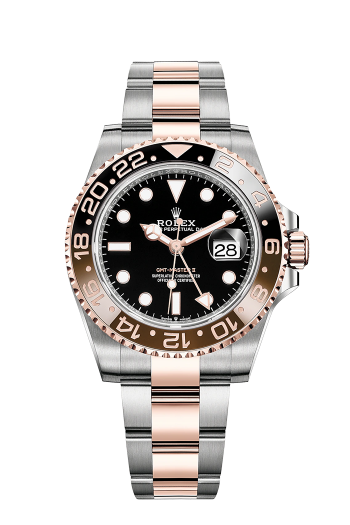 Rolex GMT-Master


Oyster Bracelet 126711 CHNR
Cost: $14,800
Material: Stainless Steel – Everose Gold
Size: 40mm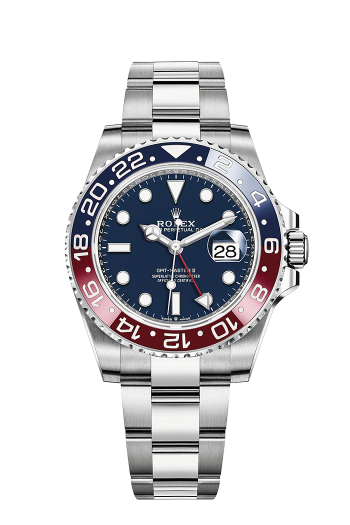 Rolex GMT-Master
126719 BLRO
$38,250
Material: White Gold – Ceramic Bezel
Size: 40mm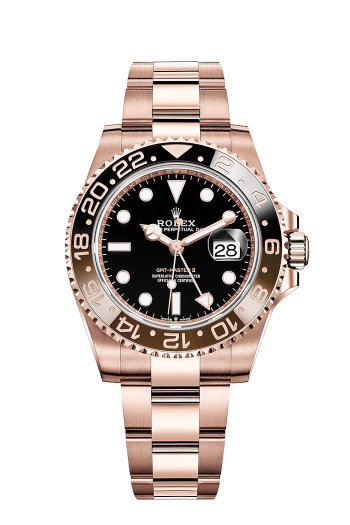 Rolex GMT-Master


Oyster Bracelet 126715 CHNR
$38,250
Material: Everose (Rose Gold)
Size: 40mm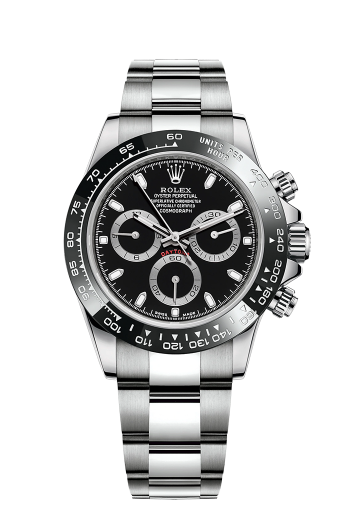 Rolex Cosmograph Daytona
116500 LN Black Dial
$13,100
Material: Stainless Steel – Ceramic – Black Dial
Size: 40mm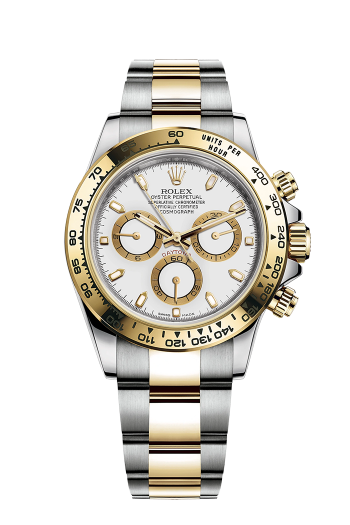 Rolex Cosmograph Dayton

a
116503 White Dial
$17,400
Material: Stainless Steel / Gold – White Dial
Size: 40mm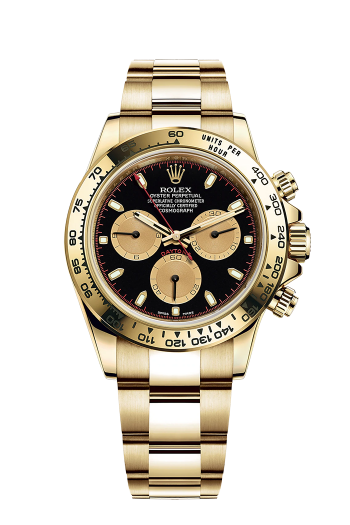 Rolex Cosmograph Dayton

a
116508 Black Dial
$36,650
Material: Yellow Gold
Size: 40mm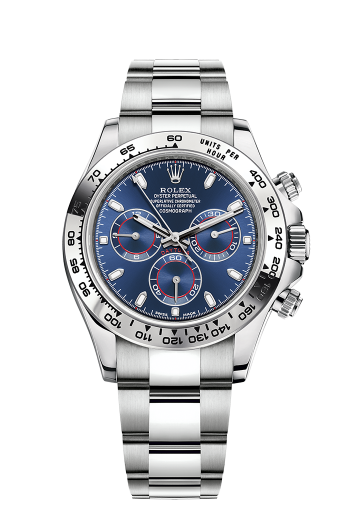 Rolex Cosmograph Dayton

a
reference 116509 Blue Dial
$39,350
Material: White Gold
Size: 40mm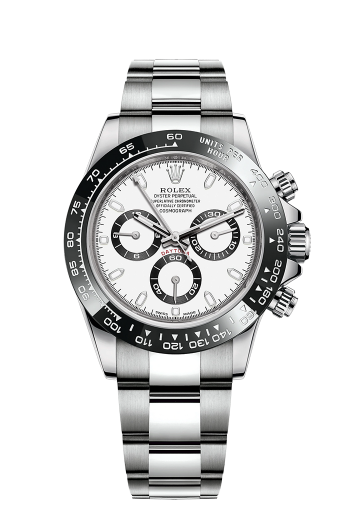 Rolex Cosmograph Dayton

a
116500 White Dial
$13,100
Material: Stainless Steel – Ceramic – White Dial
Size: 40mm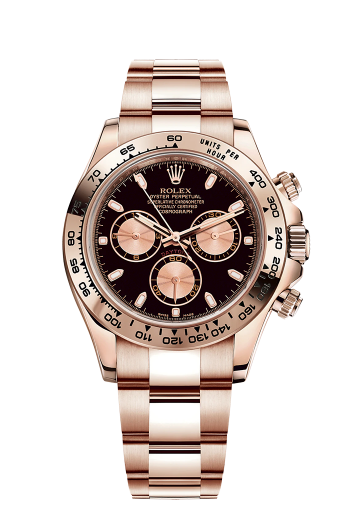 Rolex Cosmograph Dayton

a
116505 Black Dial
$39,650
Material: Everose (Rose Gold)
Size: 40mm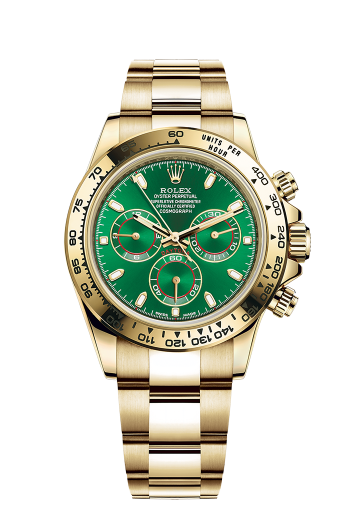 Rolex Cosmograph Dayton

a
Oyster Bracelet 116508 Green Dial
$36,650
Material: Yellow Gold
Size: 40mm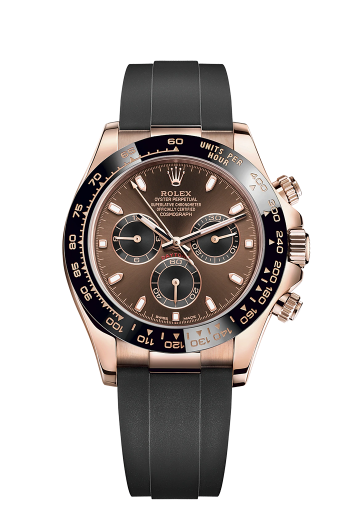 Rolex Cosmograph Dayton

a
116518 Brown Exotic Dial
$28,500
Material: Rolesor (Rose Gold) – Oysterflex strap
Size: 40mm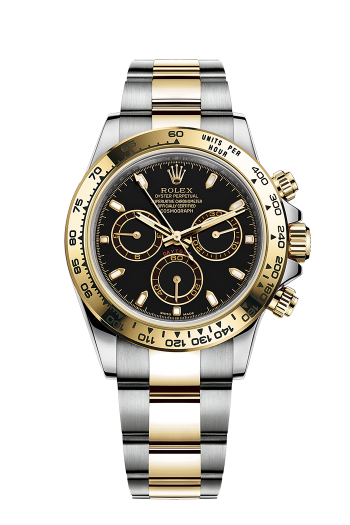 Rolex Cosmograph Dayton

a
Oyster Bracelet 116503 Black Dial
$17,400
Material: Stainless Steel / Gold – Black dial
Size: 40mm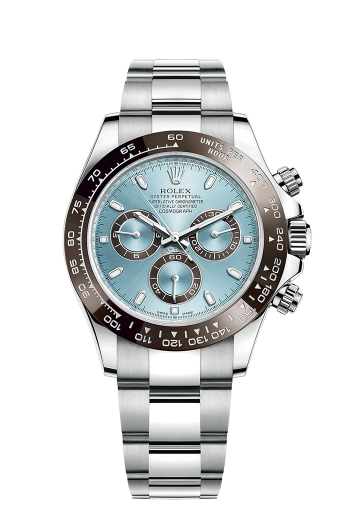 Rolex Cosmograph Dayton

a
Oyster Bracelet 116506 Platinum
Price: On Request (Rolex)
Material: Platinum – Ceramic Bezel
Size: 40mm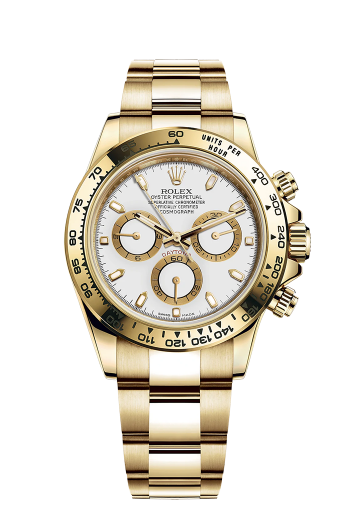 Rolex Cosmograph Dayton

a
Oyster Bracelet 116508 White Dial
$36,650
Material: Yellow Gold
Size: 40mm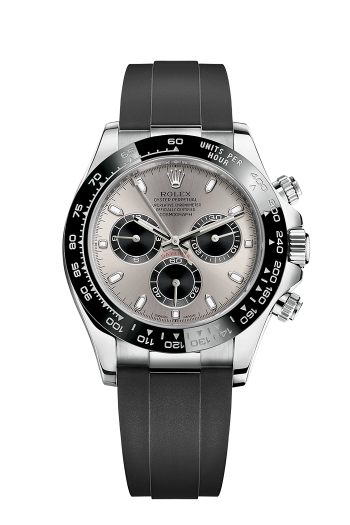 Rolex Cosmograph Dayton

a
116519 Grey Dial
$29,700
Material: White Gold – Oysterflex strap
Size: 40mm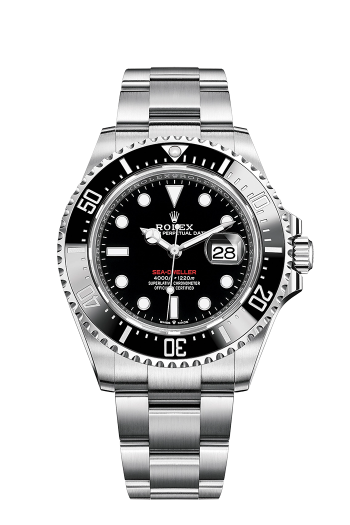 Rolex Sea-Dweller
reference 116600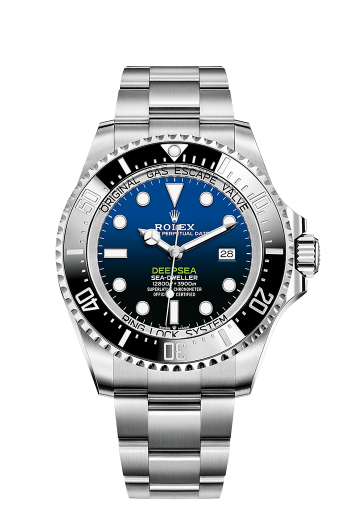 Rolex Sea-Dweller DeepSea
reference 126660 blue Dial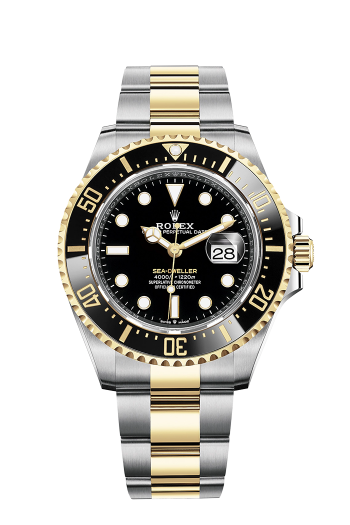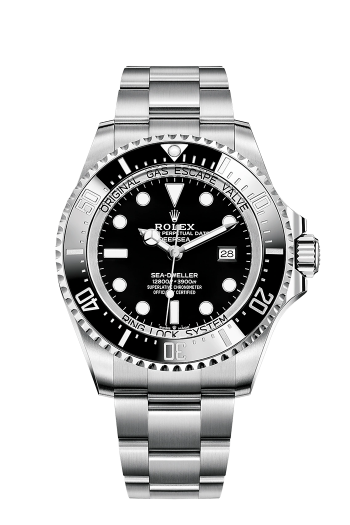 Rolex Sea-Dweller DeepSea
Oyster Bracelet 126660
Rolex Yacht Master Prices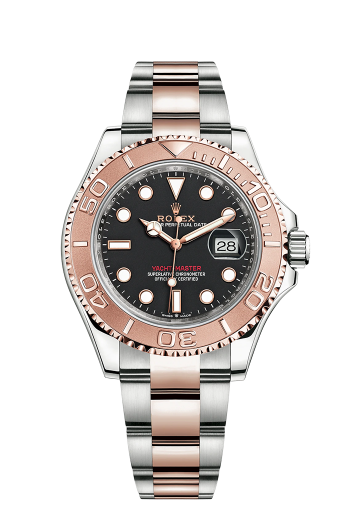 Rolex Yacht-Master 40mm
reference 126621
$14,500
Material: Stainless Steel/Everose
Size: 40mm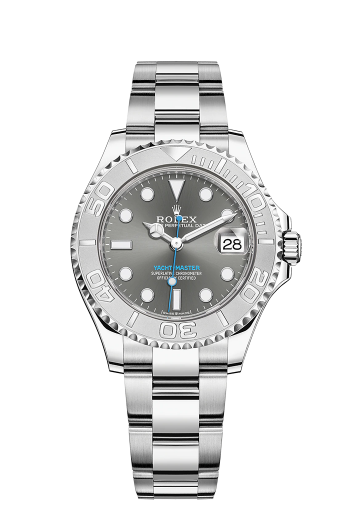 Rolex Yacht-Master 37mm
reference 268622
$11,250
Material: Stainless Steel/Platinum
Size: 37mm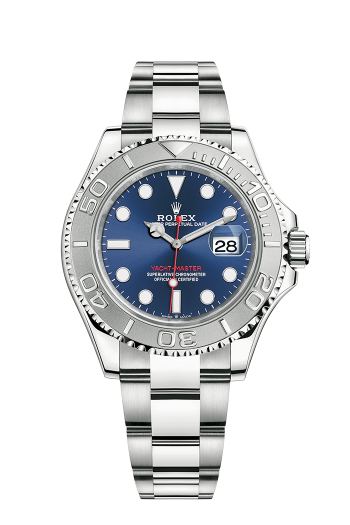 Rolex Yacht-Master 40mm
Oyster Bracelet 126622
$12,000
Material: Stainless Steel/Platinum
Size: 40mm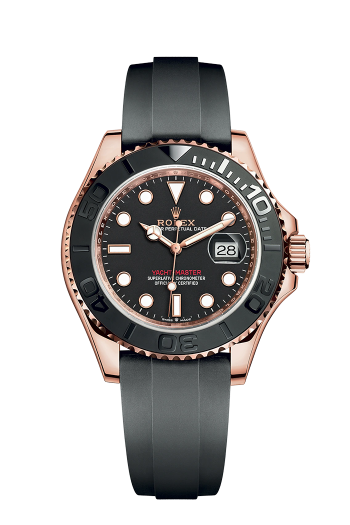 Rolex Yach-Master 40mm
reference 126655
$27,300
Material: Everose / Oysterflex strap
Size: 40mm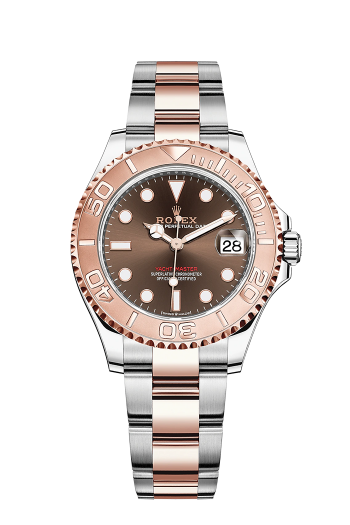 Rolex Yacht-Master 37mm
Oyster Bracelet 268621
$13,150
Material: Steel/Everose
Size: 37mm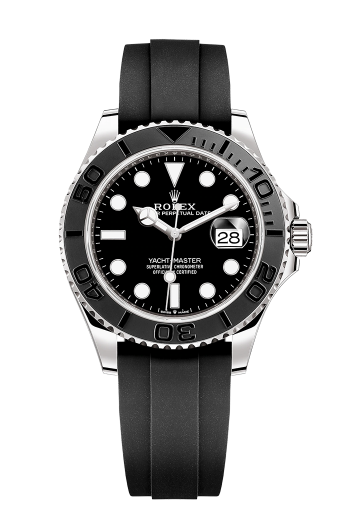 Rolex Yacht-Master 42mm
reference 226659
$28,900
Material: White Gold / Oysterflex strap
Size: 42mm 
Rolex Yacht Master II Prices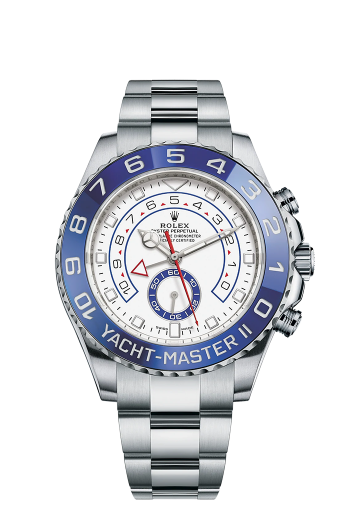 Rolex Yach-Master II
reference 116680
$18,750
Material: Steel / Platinum
Size: 44mm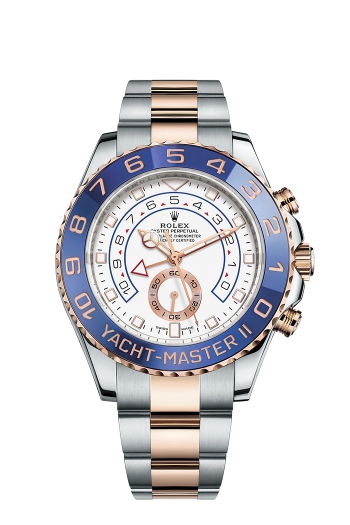 Rolex Yach-Master II
Oyster Bracelet 116681
$25,350
Material: Steel / Everose
Size: 44mm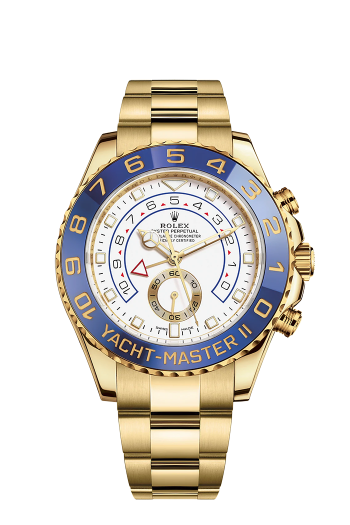 Rolex Yach-Master II
Oyster Bracelet 116688
$43,550
Material: Yellow Gold
Size: 44mm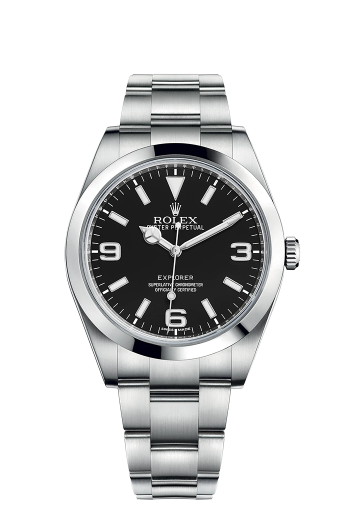 Rolex Explorer
reference 214270
$6,550
Material: brushed Finish
Size: 39mm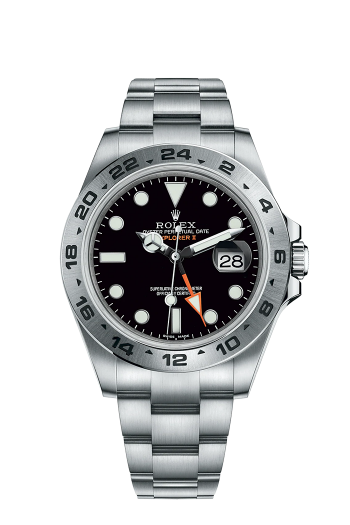 Rolex Explorer II Black Dial
Oyster Bracelet 216570
$8,350
Material: brushed Finish
Size: 42mm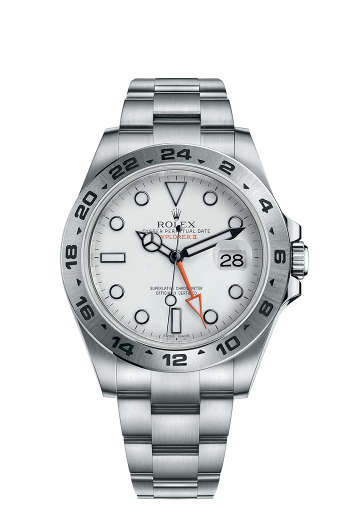 Rolex Explorer II White Dial
Oyster Bracelet 216570
$8,350
Material: brushed Finish
Size: 42mm
Rolex Airking & Milgauss Prices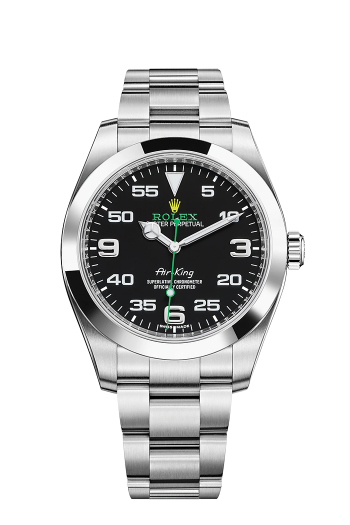 Rolex Air King
reference 116900 LN
$6,450
Material: brushed Finish
Size: 40mm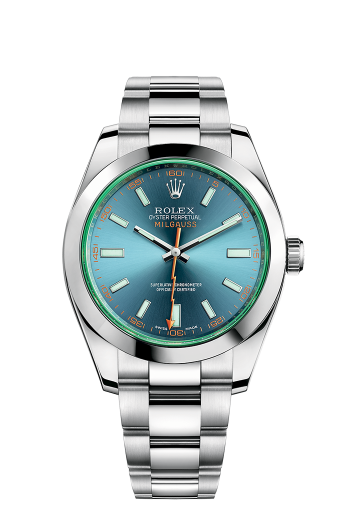 Rolex Milgauss
Oyster Bracelet 116400 GV
$8,300
Material: brushed Finish
Size: 40mm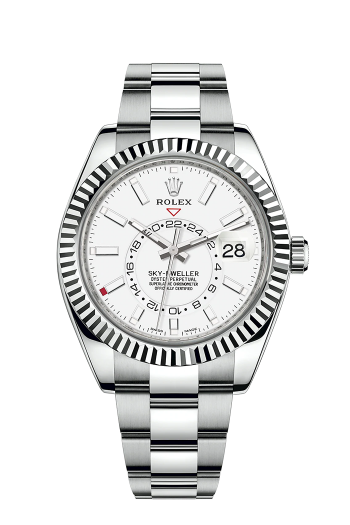 Rolex Sky-Dweller
reference 326934
$14,800
Material: Steel/White Gold
Size: 42mm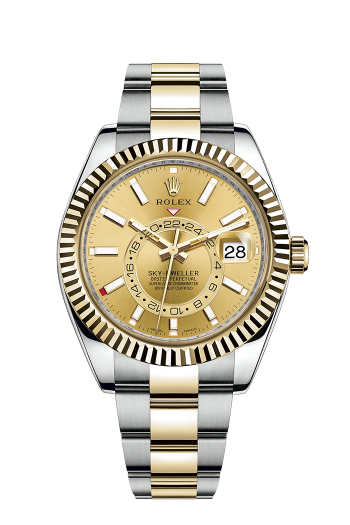 Rolex Sky-Dweller
Oyster Bracelet 326933
$17,650
Material: Steel/Yellow gold
Size: 42mm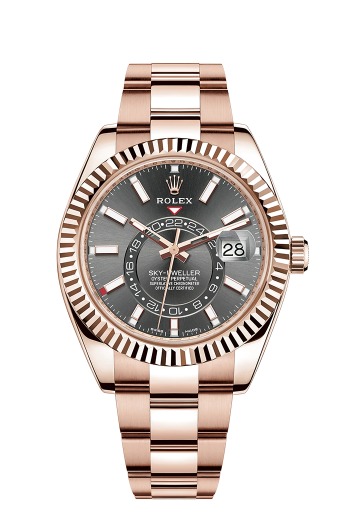 Rolex Sky-Dweller
Oyster Bracelet 326935
$49,450
Material: Everose (Rose Gold)
Size: 42mm
Rolex Day-Date 36
reference 128239
$35,850
Material: White Gold
Size: 36mm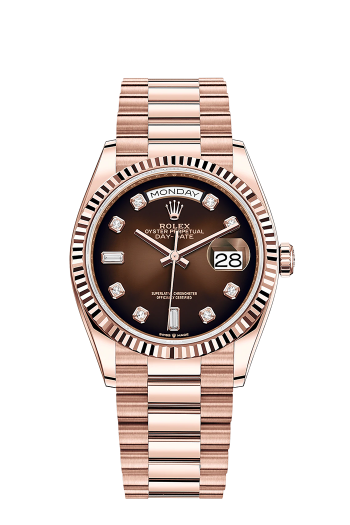 Rolex Day-Date 36


reference 128235
$38,850
Material: Everose Diamonds Dial
Size: 36mm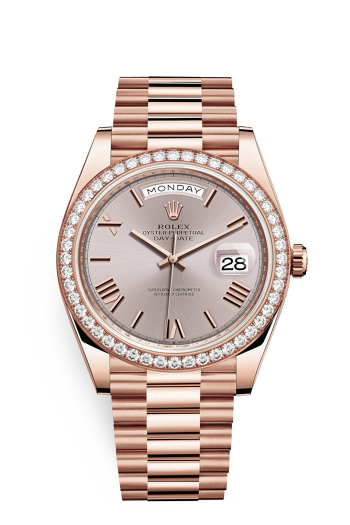 Rolex Day-Date 40


reference 228345 RBR
$56,650
Material: Everose Diamonds bezel
Size: 40mm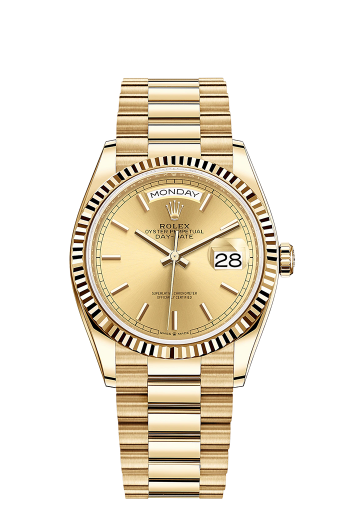 $36,550
Material: Yellow Gold
Size: 36mm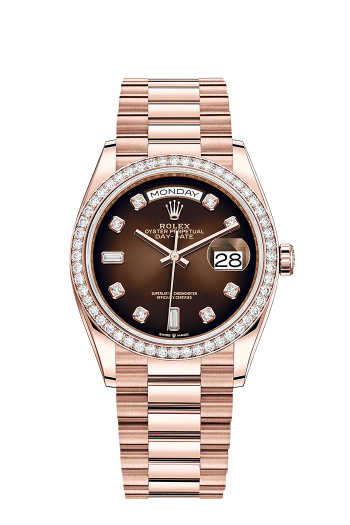 Rolex Day-Date 36


128345 RBR
$51,950
Material: Everose Diamonds Dial and Bezel
Size: 36mm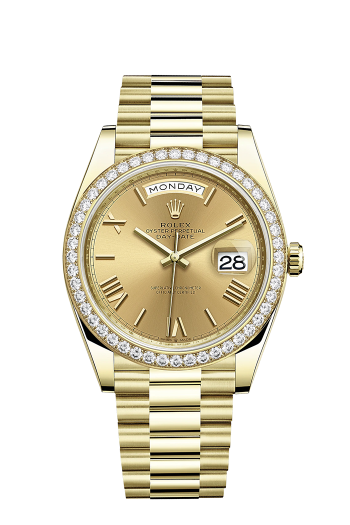 Rolex Day-Date 40


228348 RBR
$51,950
Material: Yellow Gold Diamonds Bezel
Size: 40mm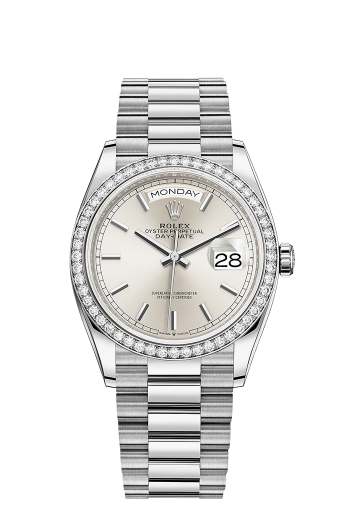 Rolex Day-Date 36


128349 RBR
$48,950
Material: White Gold / Diamonds Bezel
Size: 36mm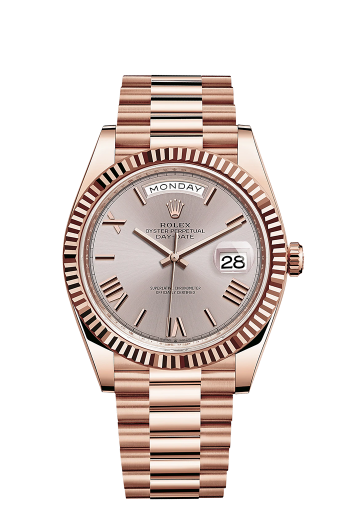 $39,250
Material: Everose
Size: 40mm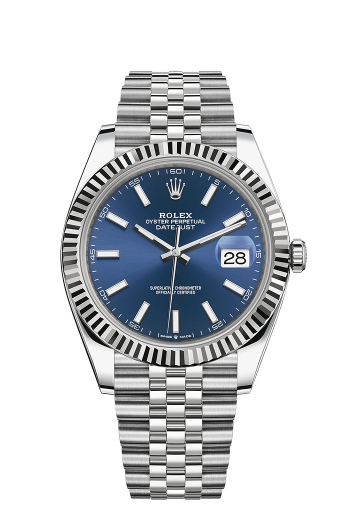 Rolex Datejust 41
Stainless Steel white Rolesor Gold
reference 126334
From $9,650
Material: Steel/White Gold
Size: 41mm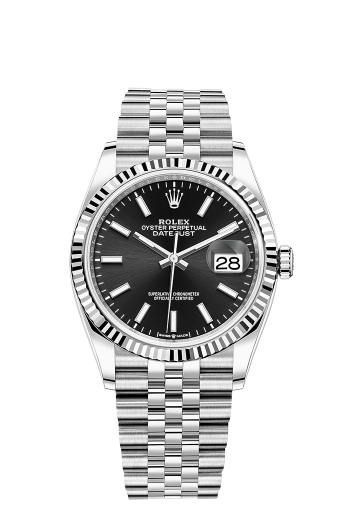 Rolex Datejust 36
Stainless Steel White Rolesor Gold
reference 126234
From $8,300
Material: Steel/White Gold
Size: 36mm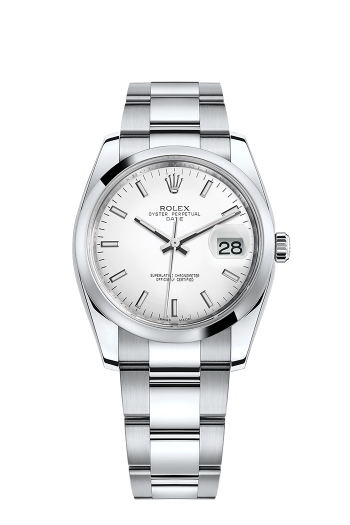 Rolex Datejust 34 Oyster
Stainless Steel
reference 115200
$6,500
Material: Steel
Size: 34mm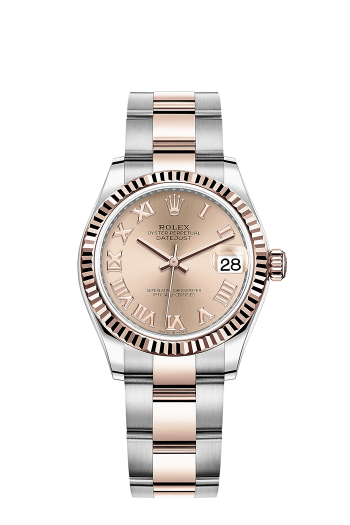 Rolex Datejust 31
Stainless Steel Everose Gold
reference 278271
From $10,000
Material: Everose
Size: 31mm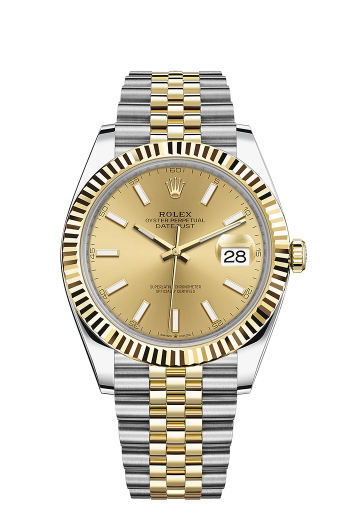 Rolex Datejust 41
Stainless Steel Rolesor Gold
126333
From $12,500
Material: Steel/Gold
Size: 41mm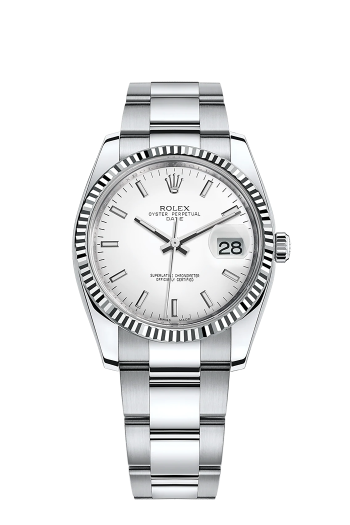 Rolex Datejust 36
Stainless Steel White Rolesor Gold
126234 Oyster
From $8,300
Material: Steel/White Gold
Size: 36mm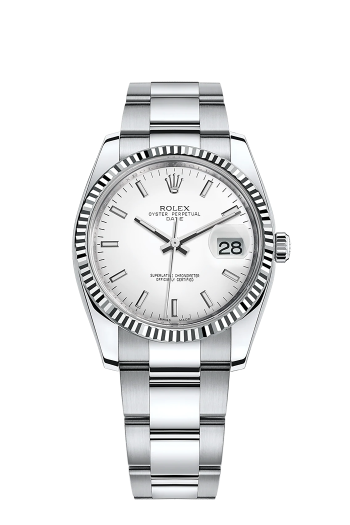 Rolex Datejust 34
Stainless Steel White Rolesor
Gold - 115234
From $7,650
Material: Steel/White Gold
Size: 34mm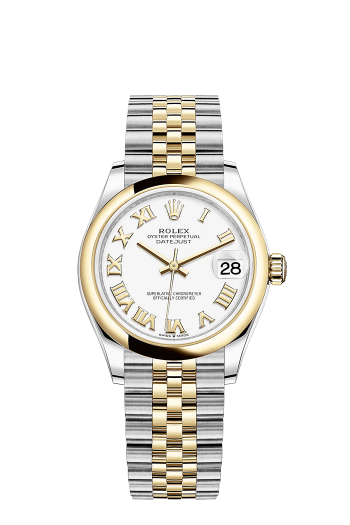 Rolex Datejust 31 Oyster
Stainless Steel Rolesor
Gold reference - 278243
From $9,650
Material: Steel/Gold
Size: 31mm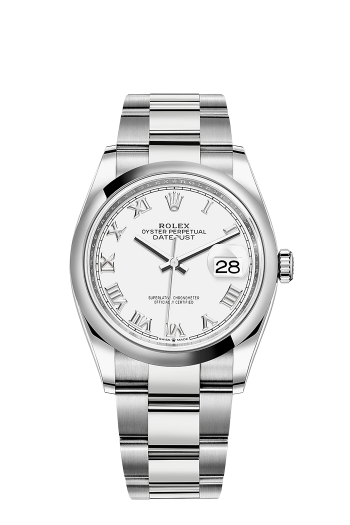 Rolex Datejust 36 Oyster
Stainless Steel
126200 Oyster
From $7,050
Material: Steel
Size: 36mm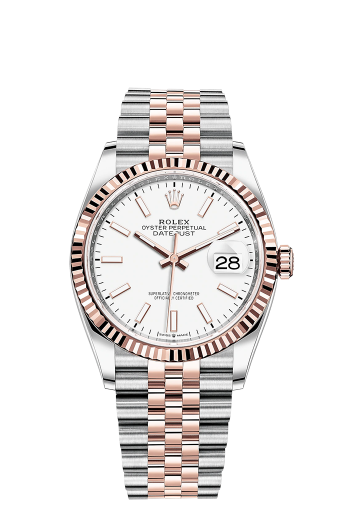 Rolex Datejust 36
Stainless Steel Everose Gold
126231
From $11,250
Material: Steel/Everose
Size: 36mm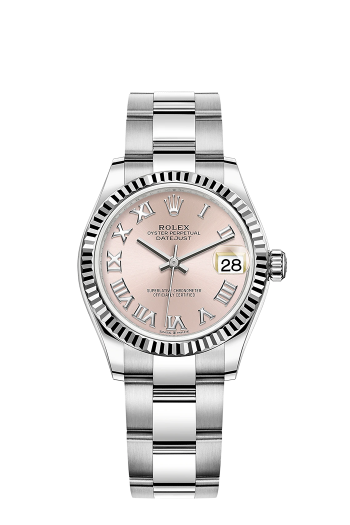 Rolex Datejust 31
Stainless Steel White Rolesor
Gold - 278274
From $7,550
Material: Steel/White Gold
Size: 31mm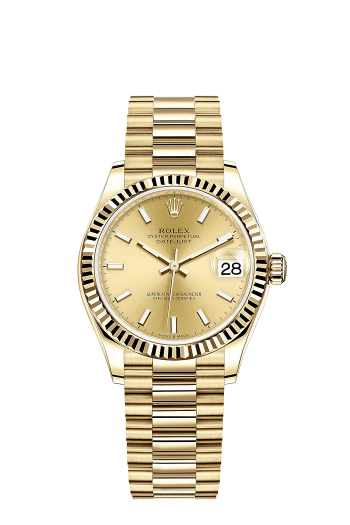 Rolex Datejust 31
Rolesor Gold
reference 278278
$26,850
Material: Yellow Gold
Size: 31mm 
Rolex: A short story of successful watchmaking
It was in 1905 that Hans Wildsorf founded a watch distribution company in London. He was already dreaming of designing wristwatches.
It was the collaboration of Wildsorf and a small Swiss company, the only one able to supply parts small and reliable enough to be integrated into wristwatches, that officially launched the success of Rolex watches.
In 1910, the brand's movements benefited from a certification by the Official Office of Controls, attesting to the reliability and precision of these first wrist watches.
In 1914, Wildsorf left England and moved to Geneva, the world watchmaking capital where, in 1926, he launched one of the brand's most famous models, the "Oyster perpetual" with a water-resistant case.
Hans Wildsorf has always had a taste for innovation and will live a lifetime dedication to offer Rolex watches with "ever-increasing" performance. After the Oyster perpetual and its water-resistance, the watchmaker will launch an automatic winding system with a rotor called Perpetual. This ingenious system still equips modern automatic watches today.
It is also responsible for the prestige good price watch "Datejust", the first chronometer wristwatch with the date inside its dial, as well as more technical watches specifically designed for aviation, scuba diving (Submariner model) or mountaineering (Oyster Perpetual Explorer). 
The Datejust is considered the best price rate ratio Rolex watch.
Rolex Submariner Prices 2020
Join my community and benefit from special gifts
When you subscribe to my website you can get special offers and free stuff that will help you improve you skills and get more knowledge on watches. Don't miss new updates on your email!