Rolex Daytona Cosmograph Price 2020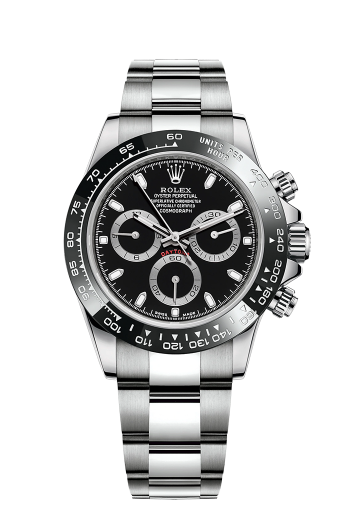 Rolex Cosmograph Daytona
116500 LN Black Dial
Price $13,100
Material: Stainless Steel – Ceramic Bezel
Black Dial – Size: 40mm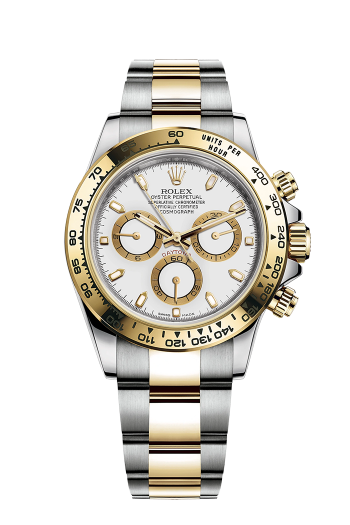 Rolex Cosmograph Dayton

a
116503 White Dial
Price $17,400
Material: Stainless Steel / Yellow Gold – White Dial
Size: 40mm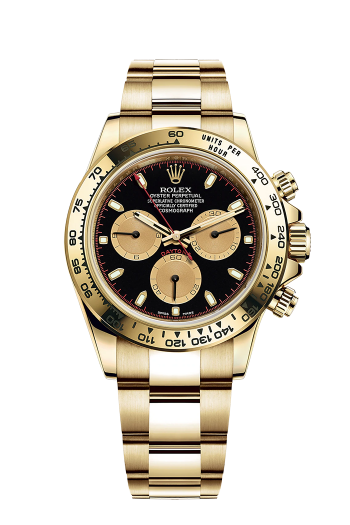 Rolex Cosmograph Dayton

a
116508 Black Dial
Price $36,650
Material: Yellow Gold
Size: 40mm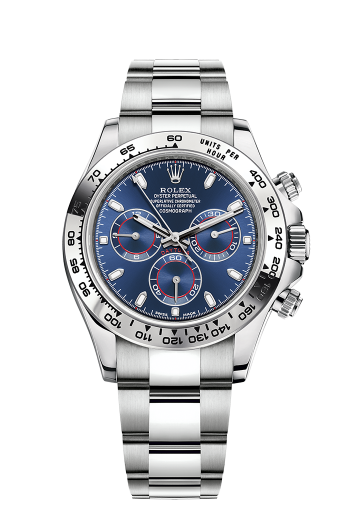 Rolex Cosmograph Dayton

a
reference 116509 Blue Dial
Price $39,350
Material: White Gold
Size: 40mm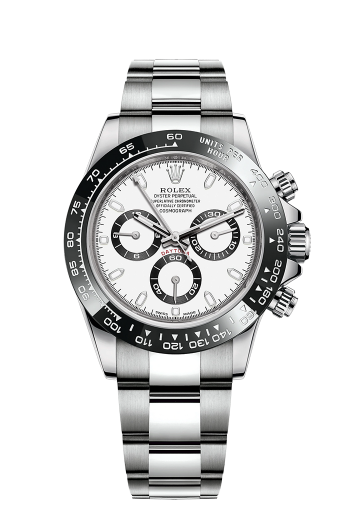 Rolex Cosmograph Dayton

a
116500 White Dial
Price $13,100
Material: Stainless Steel – Ceramic  Bezel
White Dial – Size: 40mm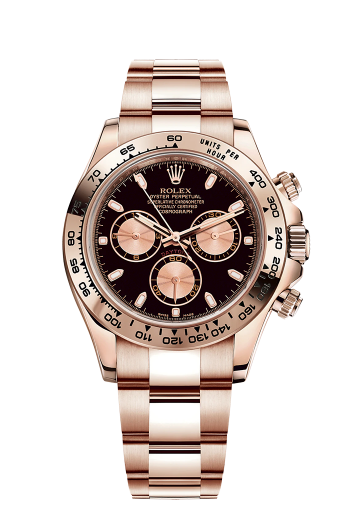 Rolex Cosmograph Dayton

a
116505 Black Dial
Price $39,650
Material: Everose (Rose Gold)
Size: 40mm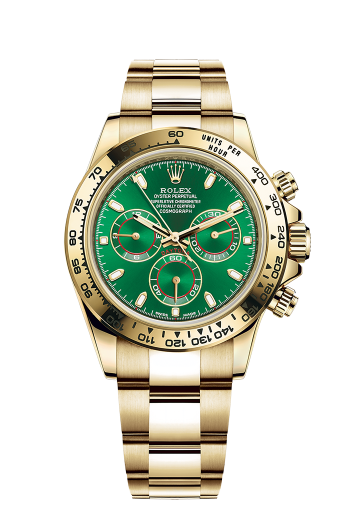 Rolex Cosmograph Dayton

a
Oyster Bracelet 116508 Green Dial
Price $36,650
Material: Yellow Gold
Size: 40mm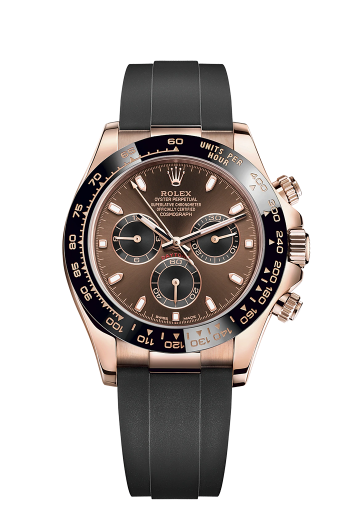 Rolex Cosmograph Dayton

a
116518 Brown Exotic Dial
Price $28,500
Material: Rolesor (Rose Gold) – Oysterflex strap
Ceramic Bezel – Size: 40mm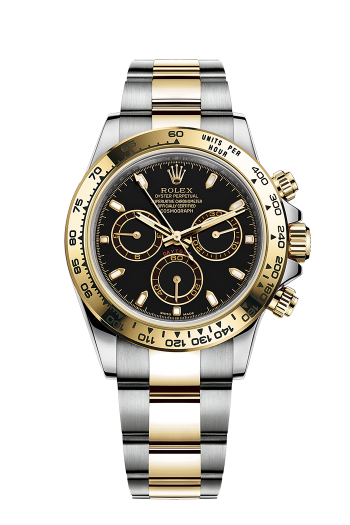 Rolex Cosmograph Dayton

a
Oyster Bracelet 116503 Black Dial
Price $17,400
Material: Stainless Steel / Yellow Gold – Black dial
Size: 40mm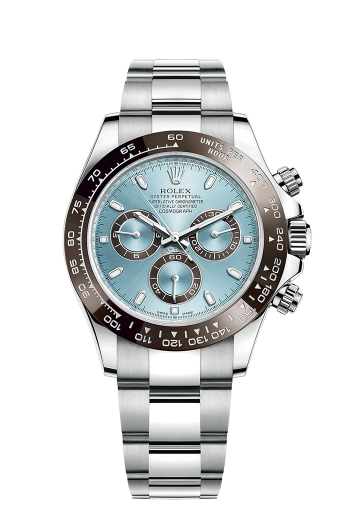 Rolex Cosmograph Dayton

a
Oyster Bracelet 116506 Platinum
Price: On Request (Rolex)
Material: Platinum – Ceramic Bezel
Size: 40mm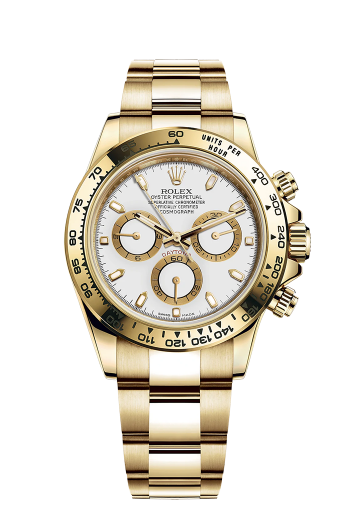 Rolex Cosmograph Dayton

a
Oyster Bracelet 116508 White Dial
Price $36,650
Material: Yellow Gold
Size: 40mm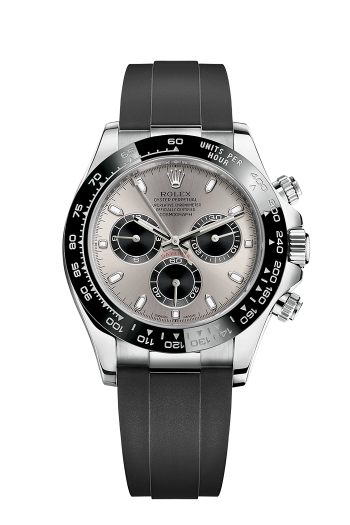 Rolex Cosmograph Dayton

a
116519 Grey Dial
Price $29,700
Material: White Gold – Oysterflex strap
Ceramic Bezel – Size: 40mm 
Rolex Daytona Cosmograph facts for owners and collectors
About the special Rolex Paul Newman Chronograph watches
Along with the production of the regular references of their men chronograph watches, Rolex produced special dials now called by collectors "Paul Newman". Indeed, this sport watch was worn by Mr. Paul Newman from years and is now the most expensive and sought-after watch of the Rolex Collection. His watch has been sold in 2017 at Sotheby's auction house for a price of $17.7 million! This is the most expensive men Pre owned Paul Newman Rolex brand ever sold…
Another Pre owned Paul Newman's Chronograph personal Oyster watch, reference 6263 "Big red" has been sold by Phillips auction house in 2020 for a price up to $5,475,000.
Where can I buy pre owned Rolex watches at the best price? Which model or reference?
Second hand market Rolex brand Watches is quite difficult as many watches nowadays have been modified and this is not rare to find current products which are definitely not worth the price asked by sellers. This is the reason why one needs to be very careful, the best solution being of course buying from certified dealers or experts. Oyster Bracelets are usually not matching the production date of the watch and many of them has been serviced by Rolex, which can minus the watch's price down to 50% in some cases.
Automatic Movement or manual winding?
The first productions were manual winding, until beginning 1988. From 1988, Rolex released its first automatic movement, the 4030. The 4030 caliber is an automatic Zenith movement based, technically improved by Rolex.
Mens favourite sport watch models
This model has always been the most sought after. The main reasons being the watch is elegant, sporty and definitely positioned with racing cars, worn by celebrities such as paul Newman… As an example of Rolex brand involvement in putting its watches at forefront, the famous 24 Heures du Mans is sponsored by Rolex since many years.
The Zenith movement Daytona
Between the year 1988 and the year 2000, Rolex produced the 16520 reference using an automatic movement, the Zenith 4030 (instead of the manual winding movement based on a Valjoux 72 for the previous production). This reference is now considered a pure collector, which applies to a great extent to early productions. A stainless steel case, perfect condition, white or black color, unworn first series models price (year 1988 per example) can go up to $100,000.
Which Rolex Cosmograph Daytona bezel model is the best?
Rolex proposed their watches with two different bezel color configurations. One 100% Stainless Steel (or gold for yellow gold models), the other one in stainless steel with a Bakelite "units per hour" tachymeter.
The most sought after are still, at that time, the Bakelite bezel watches (reference 6264, 6240, 6241 and 6263).
Do I need box and papers?
The answer is you need a good condition watch, not necessarily unworn. Yes, when the watch comes with box and papers, the price is supposed to be higher. But if the watch in not in a good condition, nor the box neither the paper will help… It is better to have a good watch without box or paper and an appraisal from a certified expert than a watch with box and paper… in a bad shape – far better. Paper does not mean the watch is still under warranty. Rolex' warranty being usually three years.
Do Diamond dials make my timekeeper price more valuable?
No, usually diamond dial watches are harder to sell. And above all, a diamond model is not what makes you watch a more expensive piece. Beware of aftermarket diamond bezels and dials, actually, in the US, there are more aftermarket diamond bezels and dials than genuine Rolex brand diamond products.
Stainless steel case or Gold Daytona?
It really depends on the models. Usually, Stainless steel case references are more valuable than Gold watches, when in good condition of course. But if we talk about first series, then it can be better to have a gold watch than Stainless steel models. I will write soon a full article which will enable you to make a good price evaluation on different references produced by Rolex depending on the watch's condition.
The most famous chronograph Oyster watch brand
Chronograph watches started to be very popular in the 50's. But Rolex made the chronograph a real must-have sport watch. Lot of celebrities made it one of the most sought after timekeeper and, to tell the truth, we can say that this is the most "well proportioned" sport watch, and it applies to both the 37mm diameter and 40mm cases.
How about Rolex case polishing?
This question is very important as the prices depend in a great extent in the condition of the case. If it is unworn, unpolished, the price is high but such value decrease very fast depending on the case polishing level (unworn, worn or very worn). One should know how to evaluate such level before any purchase. This also applies to the Oyster bracelet. Also note that polishing Yellow Gold Oyster bracelet make them worn faster.
The Rolex Movement
The Daytona movements models used are different depending on production years. First the movement used is manufactured on a Valjoux 72 base. The first manual movement was a 72, then 722, 722-1 and 727. Then self-winding automatic 4030 Zenith movement and the 4130 movement.
Shipping or direct purchase?
If your decide to buy from a professional dealer who offers shipping, then you must ask for an insurance. Moreover, if you buy from another country, always verify if the deal is subject to any tax such as customs services.
Join my community and benefit from special gifts
When you subscribe to my website you can get special offers and free stuff that will help you improve you skills and get more knowledge on watches. Don't miss new updates on your email!