The Watch
Investment Series...
Rise of Audemars Piguet


Investing in collection watches

The Audemars Piguet Royal Oak 5402ST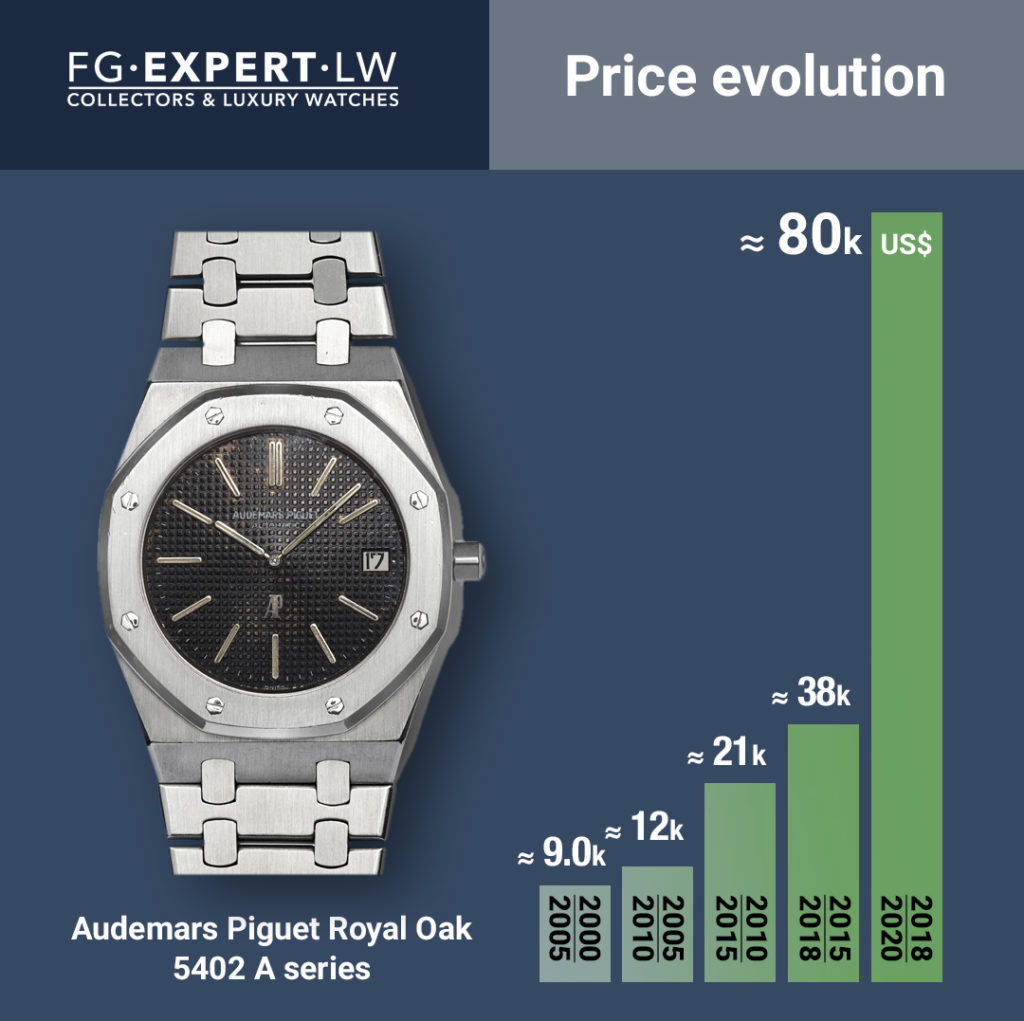 Released in 1972, the Audemars Piguet Royal Oak 5402 became one of the most sought-after watch within the collectors' field. One of the main reason for such craze is the history of this iconic watch. Designed by Gerald Genta after a call from Audemars Piguet President, this watch was not given by other brands, nor by the press, to become the best seller of the manufacture.
At that time, the idea was to make a very expensive steel watch, at a time were only gold watches were meant to be sold at high price. An elegant sport watch created for the rich Italian watch enthusiasts. That was quite a challenge but it paid and from that time, the Royal Oak became the icon of Audemars Piguet.
During the years, the Royal Oak helped the manufacture to be on the top five Swiss luxury brands but it was not considered by collectors as a must have. Most of them were focused on Rolex watches, which is still the case but the rules changed a little bit between  2005 and 2020.
In 2005, Phillips Auction House sold an Audemars Piguet Royal oak 5402 for almost US$35,000, which was quite an amount for a watch estimated at US$15,000… That was the beginning of the raise of this iconic watch. Before 2010, this watch could be found for less than 15kUS$. Now if you find a 5402 Serie A. for less than US$80,000 in a good condition, you are lucky.
Why 5402 Serie A.?
When Audemars Piguet released this reference, they produced 1000 pieces with a "A" before the serial number. These 500 first pieces are rather hard to find and now set the records in each auction sale. After these first 1000 pieces, Audemars Piguet produced another 1000 pieces Serie with the same letter "A". Then they produced other series but marked "B" and then "C"…  This amounts to exactly 2000 pieces bearing the rare "A" before the serial. One can imagine that within these 2000 watches, not that much are still in the market in a good condition. These factors make this watch a real rare bird but it took a long time for collectors to figure out that such timepiece could become one of the most iconic collection watch worth an investment.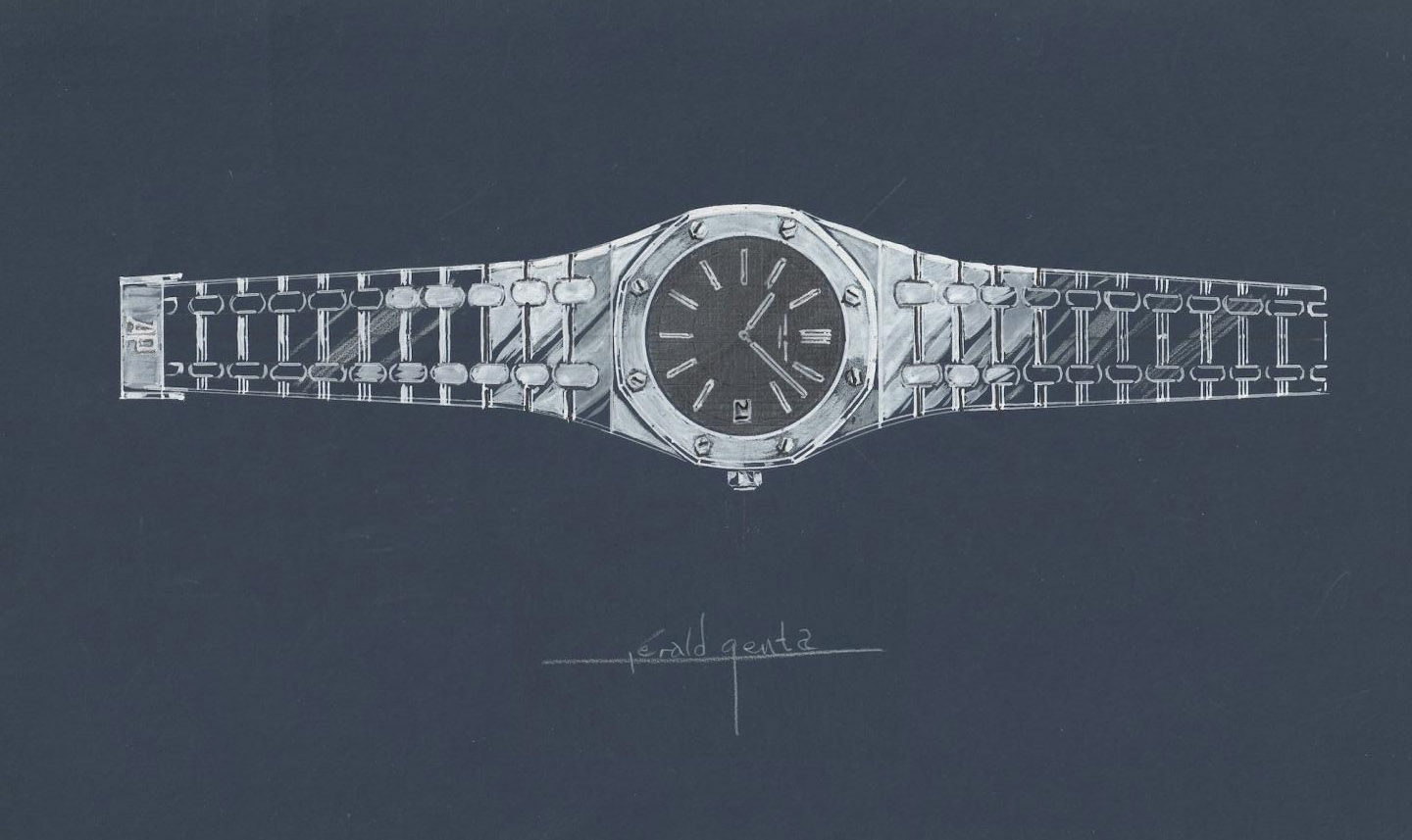 The original design by Gerald Genta
Trendy effect or real investment?
This watch is too rare to be a trendy purchase. Those who got that watch for less than 30kUS$ five years ago could testify… This watch is a must-have and, moreover, it made other references such as 15300 or 15202 raise like never before. Now we can even notice that all "unwanted" Royal Oaks are now on top of wanted watches… This effect has always been noticed and this is something one should learn and study as far as watch investment is concerned.
On which Audemars Piguet can I invest now?
Any steel or gold Royal Oak is worth an investment. You just need to choose the right one. You can take into consideration factors that make a watch a rare watch. The Audemars Piguet Royal Oak has almost all the "wanted qualities and attributes". This watch is rare. The case is thin, which means that when you find one in good condition, you're good. The reason is that after four or five polishing, the watch is not worth anymore, which means you must be careful with the shape of the watch vs. the original. For that you must know your business but you can get helped by an expert or make your homework, after all there is enough literature on the subject to be able to see for yourself.
Since 2015, the Audemars Piguet Royal Oak is worth an investment and is now part of the top five "must-have" watches for investors.