The fake & genuine watches
reference book – 2010 edition
The Must-Have complementary book
300 pages fully illustrated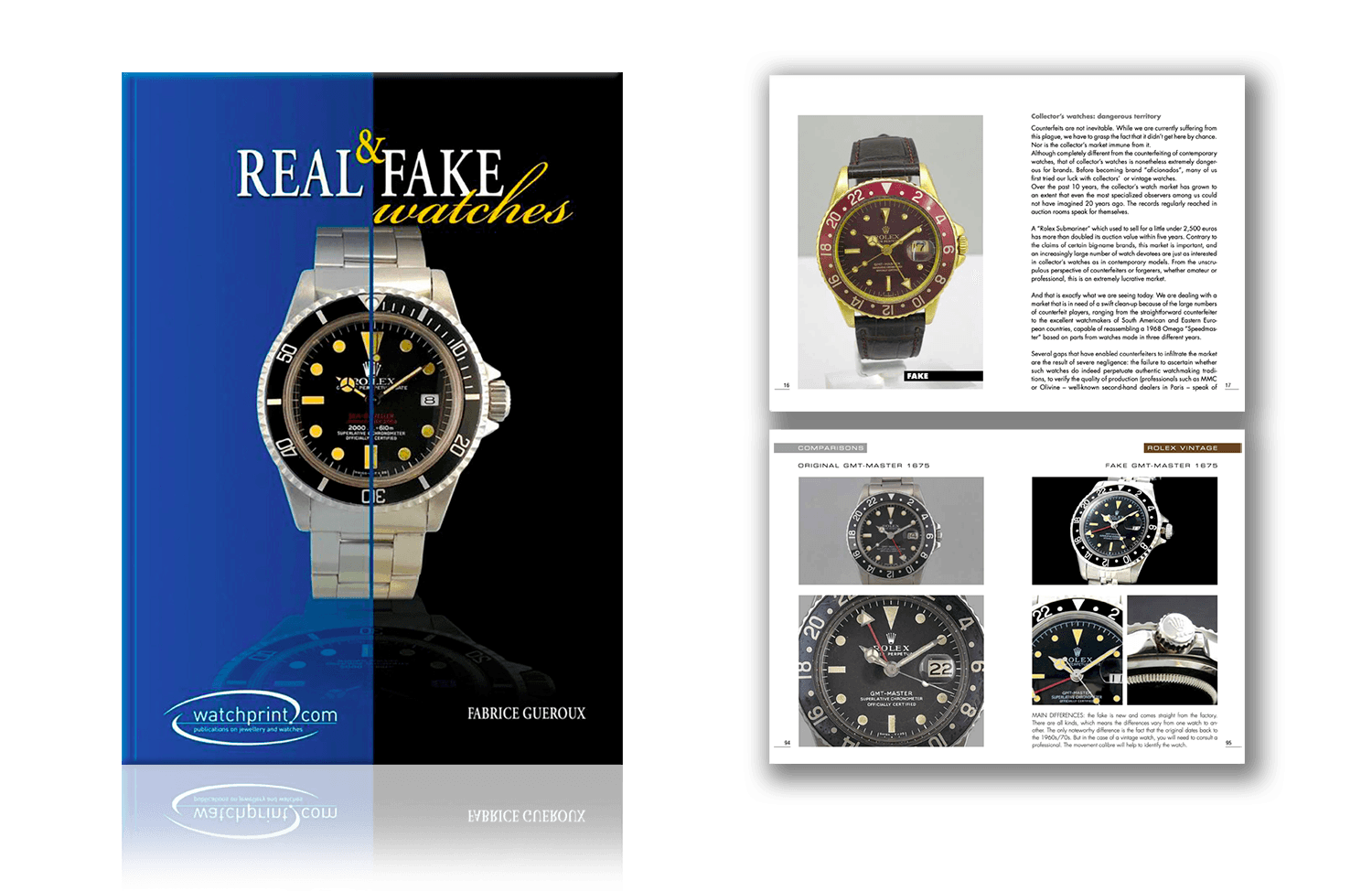 Dimensions: 5.90(w) x 8.50(h) x 0.80(d)
2006-2017 genuine and fake watch pics.!
Work your Watch Expert identification skills .
Foreword • About this book • Contents • About the author • Introduction to counterfeits • Counterfeits, an expanding market • Contemporary watches:
the core market • Collector's watches: dangerous territory
Comparisons between original watches and counterfeits: Rolex • Audemars Piguet • Bell & Ross • Breguet • Breitling • Cartier • Chanel • Chopard • Franck Muller • Graham • Hublot • Longines • Omega • Panerai • IWC • Patek Philippe • Zenith
The varying quality of counterfeits • Other types of counterfeits
Counterfeits today and the future of "fakes" • Spare parts and papers
This Book is for you if...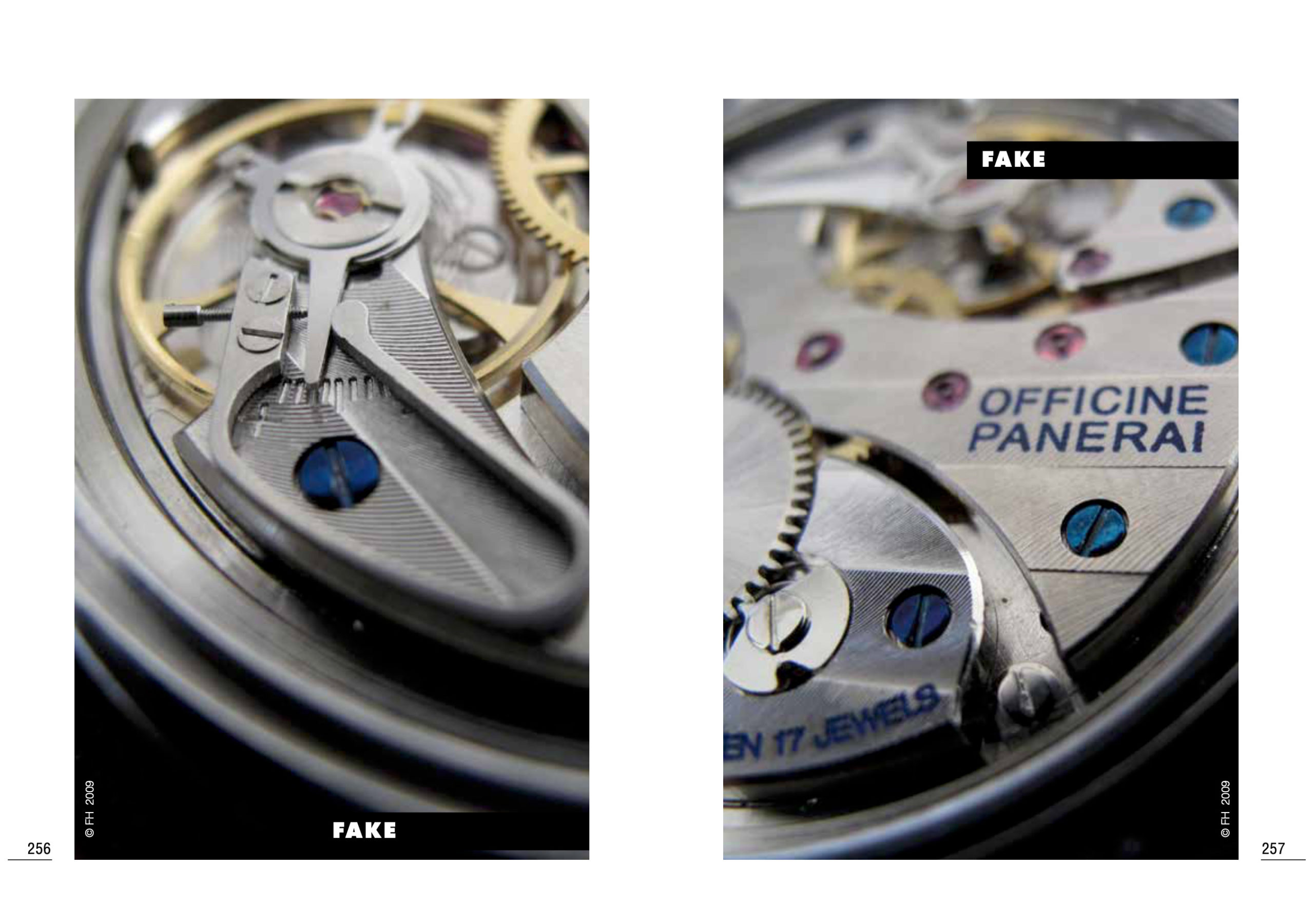 You want to make the difference between Fake and Genuine Watches
You think you need to be an expert? That is true to a certain extent but this book will give you both the ability to differentiate and observation skills.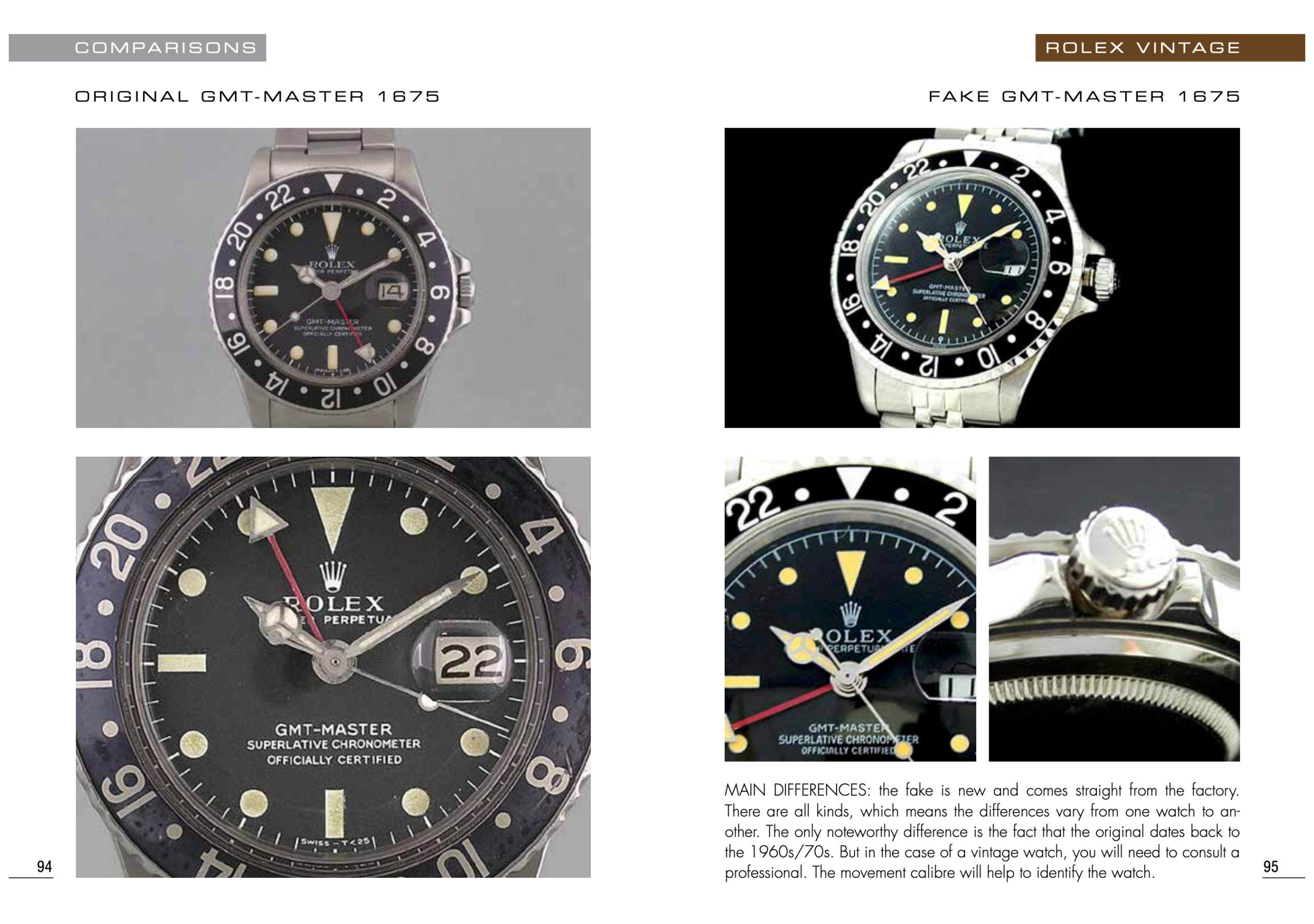 You want to have a full view of the fake evolution since 2005
The evolution of counterfeit watches since 2005 is a "Rocket" evolution. But knowing what remains in the market since 15 years is key!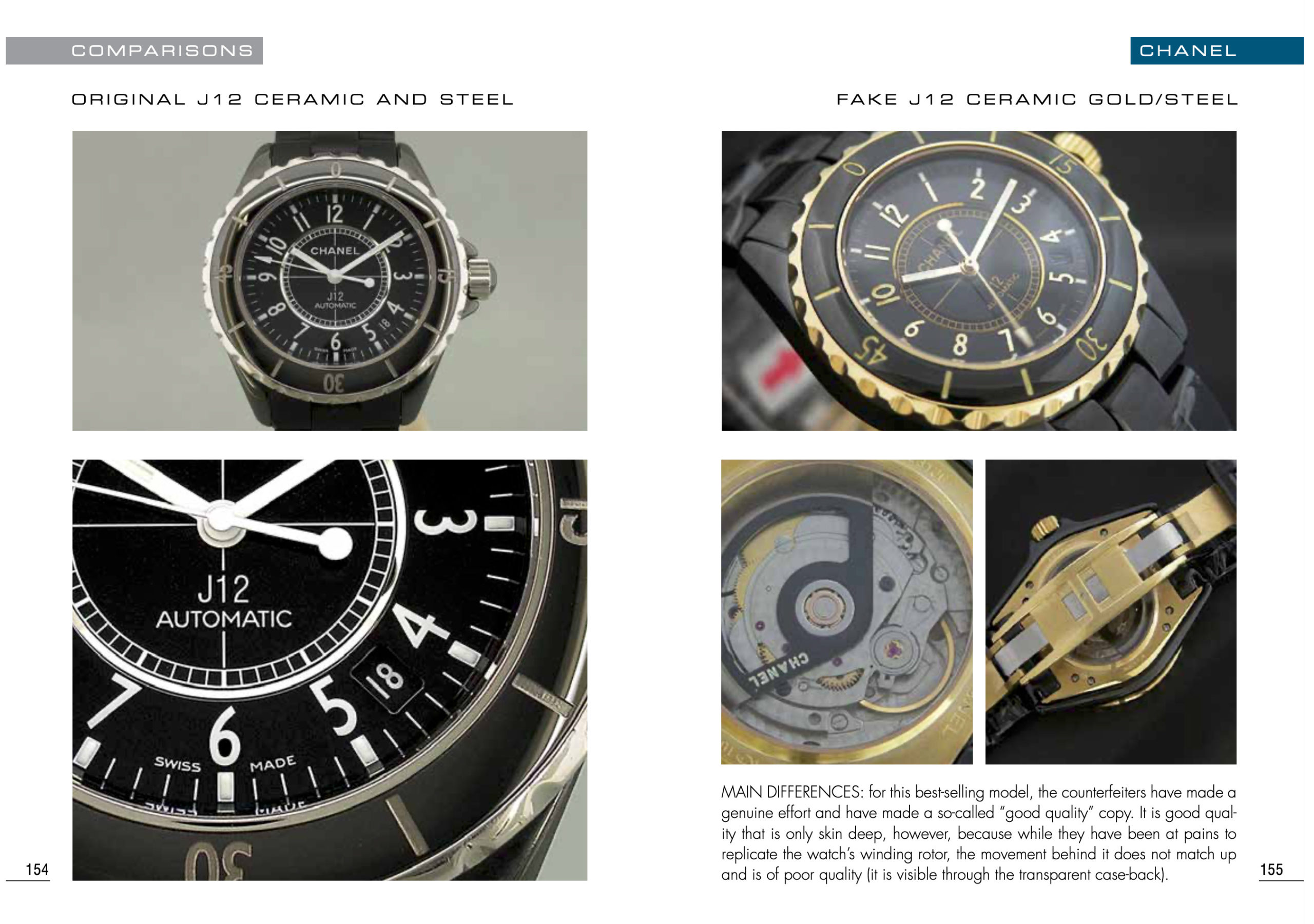 You want to have an overview of 18 high end watches brands
18 brands presented in comparison pages with the original watch on the left and fake on the right. A must-have guide for watch any enthusiast!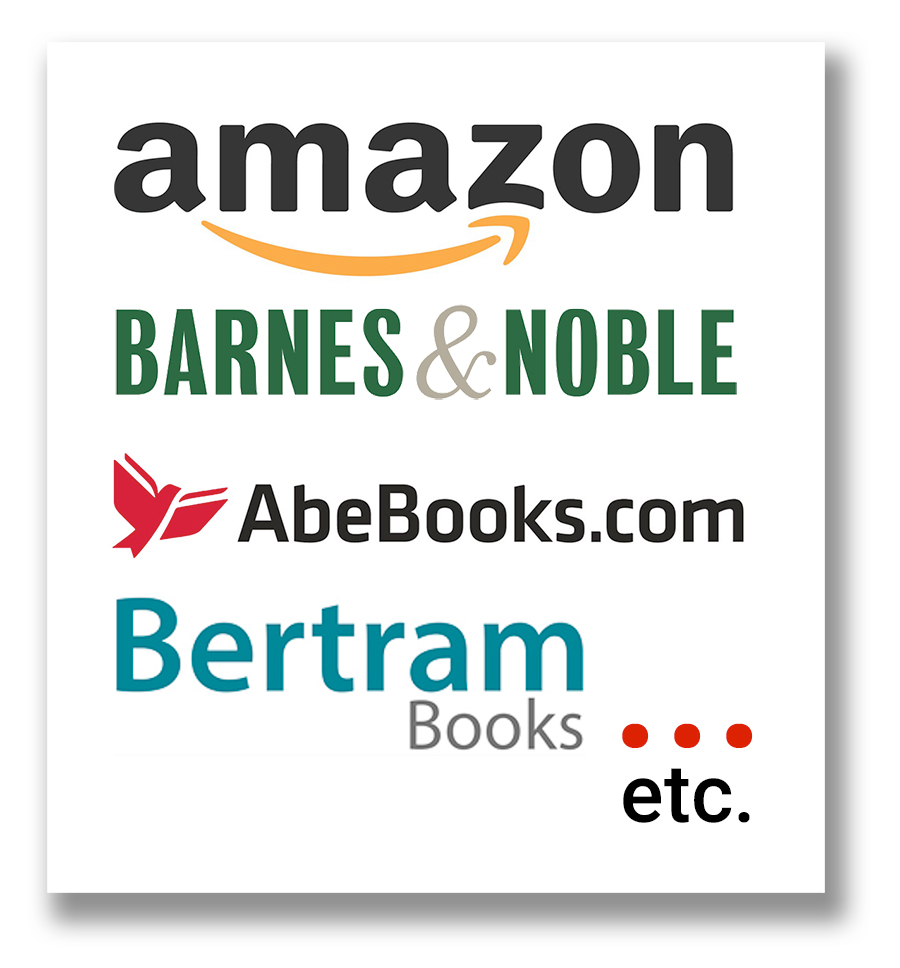 In the most popular bookstores!
My books are available in the most popular Bookstores worldwide where you can probably find better rates and conditions. The most important for you… getting the books and learn the full Know-How!
But here you can get a dedicated sample signed by the author...
When you order directly to this website, your book will be dedicated and signed by the author before shipping… a worth premium service.
The complementary fake watch manual
A 15 years Rocket Evolution
Reading this 2010 book and the 2020 edition (Real & Fake Watches II /Watches: and Identification Manual for Contemporary and Collector's watches) is vital for anyone who wants to have an accurate overview of the evolution. What if you could identify a fake watch amongst 18 brands and purchase with confidence… The knowledge contained in this book is the result of 10 years of relentless investigations and research. More than 70% of fakes watches sold during the last 15 years are still in the second-hand market, and they "got old", like any other watch, making the more and more difficult to identify.
When you do not know exactly what is an original and what is a counterfeit, as far as quality is concerned, you will never be able to identify a fake watch. All this knowledge is this book and can be applied by anyone who reads that book.